UTC at University of Texas Pan-American pursues rail safety
When people talk about transportation research, they talk about possibilities, not certainties. The conversation about research is framed in years--even decades--the only certainty is that research and development is a long-term investment.
But when we invest in a rail safety research program like the one at the University of Texas Pan-American, we're investing in a program that will pay dividends for the nation now as well as in the years ahead. So when I helped cut the ribbon yesterday on UTPA's University Transportation Center for Rail Safety, I did so with high expectations.

What can we expect from this UTC in the short term?
The transportation industry is facing a human resources challenge. As the Baby Boom generation—with its skills and experience—begins to retire, the transportation systems of the 21st Century need men and women who are prepared to plan, design, and manage rail vehicles and technologies.
Because UTPA's rail safety research is pursued by undergraduate and graduate students earning a great education while solving real-world challenges, these young men and women will be able to step seamlessly into transportation careers when they graduate. For some of them, that's as early as this May.
The University Transportation Center at UTPA is not preparing students; it's preparing leaders--the leaders the transportation industry needs.
It's also drawing these leaders from a relatively untapped source. As a minority-serving university, the students of Texas-Pan American are underrepresented in career fields that are vital to transportation. They represent a resource this nation cannot afford to leave undeveloped.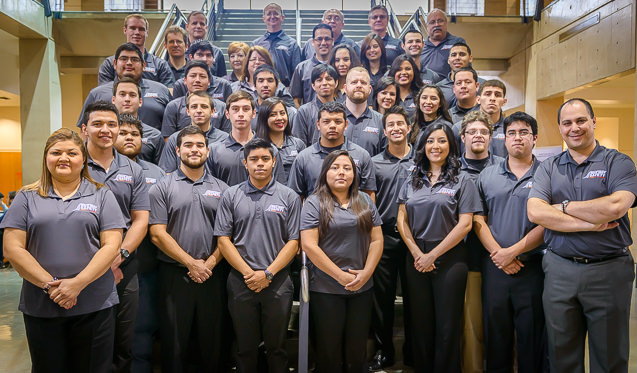 And that's in addition to the UTC's goal of turning research into tangible solutions that save lives and minimize economic losses. In a joint venture with the University of Nebraska-Lincoln and Texas A&M University, the center will conduct research on how to advance the performance and safety of railways and their component parts.
For example, graduate mechanical engineering student Daniel Balsadua is researching the value of nano fibers in the pads that sit between train wheels and the train cars they carry. Balsadua's nano pads could be more durable and better able to withstand the stress of heavy freight, reducing derailments.
The UTPA center also works to improve signals and highway crossings for greater safety. And the Center's infrastructure group works on improving the actual rails that give the industry its name.
From track to train to system operations, the UTPA Rail Safety program promises a safer future for American rail.
 
Greg Winfree is Assistant Secretary for Research and Technology.