Reliable transportation is vital to long-term competitiveness
Compared to cities across the country, Tampa is lucky. While we have significant needs, we haven't had to close any bridges, and our interstate is generally an efficient way to move around our city. Our infrastructure is stable and reliable.
The problem is that we don't have enough of it. Over the years, Tampa, like most urban areas, has grown. More and more people are moving into cities and starting new businesses. We're growing and creating jobs, but to be blunt, we don't have the transportation options to support our redevelopment. 
A few weeks ago, Secretary Foxx visited Tampa to take a look at our I-275 widening project. For those not familiar with our city, I-275 runs right through the heart of Tampa, connecting the University of South Florida with downtown and the Westshore business district to the beaches of Pinellas County. This project has been in the works since 1989.
You read that right. 1989.
The work is part of a larger master plan for our area to accommodate our growth – and the transportation needs that growth demands.  If we don't find a way to continue funding the Federal Highway Trust Fund, other projects that are part of that original master plan, still waiting to be done, are going to get put on hold.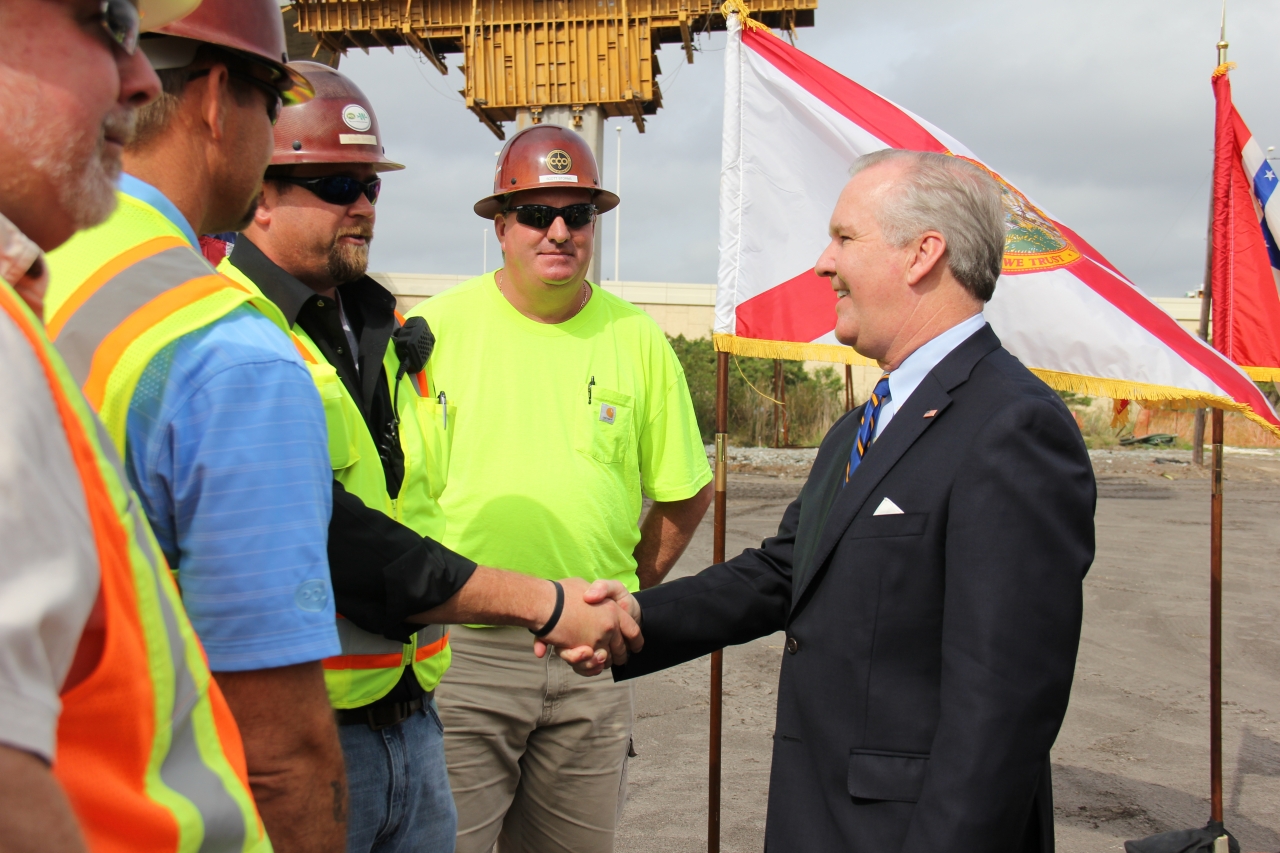 25 years is a long time, but I tell you our story because it's not unique. 
While projects that are currently under construction across the country won't be affected, what happens to the projects sitting in the pipeline? They will be delayed. They will be scaled back. Or, they'll be put on hold all together.
And, what about projects that aren't yet in the pipeline, but we know we'll need, like mass transit? The loss of the Highway Trust Fund will have an impact throughout our state.
At its core, transportation is the ability to get goods, services, and people from one place to another. It's an economic issue. Having good, reliable transportation options is vital to our long-term economic competitiveness as a city and as a country; it only makes sense to come up with a long-term, sustainable plan to support transportation.
The Federal Highway Trust Fund can continue to be that plan if we work together and fund it.