Maritime symposium charts course through challenging waters
As Secretary Foxx has said many times, the only way we're going to fix America's transportation infrastructure is if everyone puts their ideas on the table and has an honest discussion about how we can find common ground and forge a path forward.
That's why, one week ago, Secretary Foxx submitted the Department's surface transportation proposal GROW AMERICA to Congress, and that's why America's maritime industry came together yesterday in Washington, D.C., to chart a sustainable marine transportation system course for the future.

Like the first symposium held in January, our second National Maritime Strategy Symposium brought together some of the best and brightest maritime minds from a broad spectrum of industry, labor, shippers, government, and academia.
Participants focused on the changes and challenges facing domestic marine transportation including ports, shipyards and vessel, towboat and barge operations on the Great Lakes, our inland rivers and waterways, and along our coasts. Challenges like population and economic growth driving the need to haul more freight—along with climate change and new environmental regulations—are fueling a need for the maritime industry to develop a plan for the future that will become the framework for a National Maritime Strategy.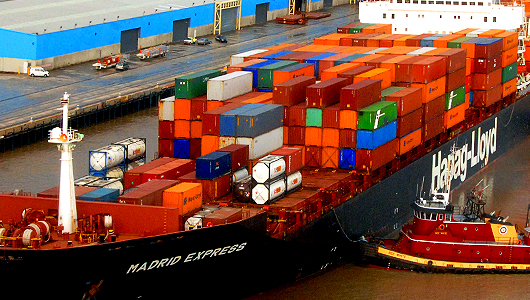 The Obama Administration understands the need to plan for our nation's waterborne transportation future.  In fact, the GROW AMERICA Act includes $5 billion for four more years of the TIGER grant program, which ports have already benefited from, and $10 billion for a new, multimodal grant program to help further expand and improve our intermodal freight network.  
The strong industry presence at this symposium signals the domestic maritime community's commitment to improving our nation's transportation network.  The high level of collaboration between diverse stakeholders that I witnessed yesterday gives me great hope for the future of American waterborne transportation.  Going forward, the Maritime Administration will translate this knowledge into action and formulate a strategy dedicated to revitalizing our Nation's maritime industry.