Air Force officer wins RAISE Award with aviation collision avoidance system
Each year, DOT and the Federal Aviation Administration sponsor the Secretary's RAISE Award (Recognizing Aviation and Aerospace Innovation in Science and Engineering) to encourage high school, college and university students to think creatively and develop innovative solutions to aviation challenges.
The ability to move people and cargo safely and efficiently from coast to coast and everywhere in between means that America's aviation system not only contributes directly to our economy; it also helps the nation's non-aviation businesses compete economically. If we want our aviation system--and our economy--to remain competitive, we must aim high and innovate. And that means we need students who are trained in science, technology, engineering, and math.
This year's RAISE Award winner, Kyle Smith, and the collision avoidance system he proposed are exactly what American aviation needs to continue raising the bar worldwide.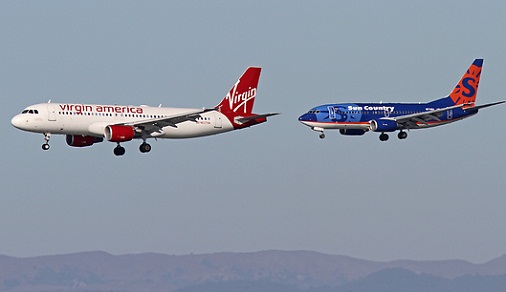 Kyle is a graduate of the Air Force Academy who recently earned a Master's degree from MIT, and his thesis work in collision avoidance led to this year's award-winning challenge submission.
Providing collision avoidance protection for aircraft arriving at and departing from parallel runways that are close together will increase efficiency and safety. Kyle's proposal would refine our own improvements through our satellite-based NextGen system, potentially leading to fewer flight delays, greater cost savings, and expanded capacity at high-volume airports.
Extensive simulation studies have demonstrated the success of his approach, and a flight test to check out his work in real life took place at the FAA's Hughes Technical Center in August of this year.
Research and Development efforts like Kyle's are critical to the future of aviation. So are the students throughout the nation and in the FAA's Centers of Excellence universities who pursue STEM educations and will be working with us as we develop the concepts to achieve our long-term goals and strategies.
Congratulations to Lieutenant Kyle Smith (USAF) and everyone who submitted entries to this year's Secretary's RAISE Award. We encourage you to keep innovating in aviation and aerospace to help our transportation system continue moving America forward.