Providing certainty for America's roads and bridges
Yesterday, in a post about energy transportation safety, I wrote that in the near future, we're going to have to move more energy. Well, the reality is that we're going to have to move more everything --more people and more goods. In fact, by 2050, we'll have to move almost twice the amount of freight we currently do.
And whether we are ready to do that safely and efficiently is more of an open question now than it ever has been, mostly because we have struggled to maintain transportation funding levels in recent years.
Earlier this week, I sent a letter to all the state departments of transportation. It warned them that, if action isn't taken, the Highway Trust Fund could become insolvent as soon as August. And if that happens, it will be nearly impossible for communities to keep their infrastructure in good shape.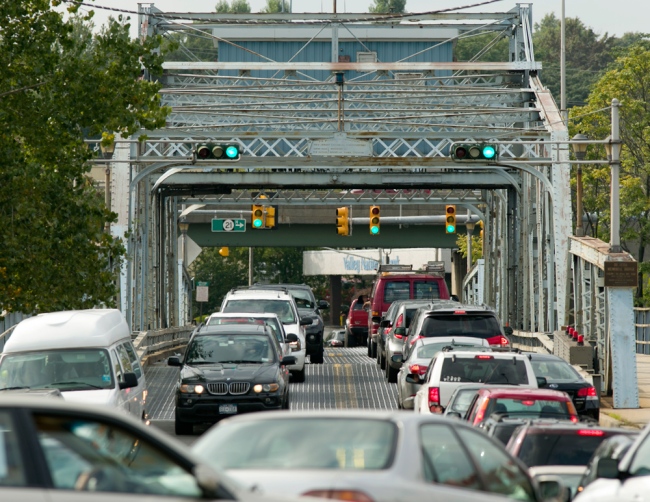 A lot of state DOTs are already well aware of the unfolding situation. States like Virginia, Arkansas, Florida, and others are delaying hiring contractors for road projects and deferring important road work because they know that in the height of the summer construction season, the Highway Trust Fund will be so low on funds that we might have to delay reimbursing state DOTs for road work.
This is why we sent a transportation bill –we call it, GROW AMERICA– to Congress last week. Because if we don't invest in infrastructure right now –which our proposal does– it's easy see a future that is full of even more crumbling roads and bridges, broken track, and clogged freight routes.
You can actually see this right now. Last month, I was in Nashville where there are four bridges that have reached the end of their useful life. And one has been shut down three times since last summer because concrete keeps crumbling and falling on the roadway below, where drivers drive.
GROW AMERICA could fix a bridge like this, and keep travelers safe.
It would do so not only by putting money back into the Highway Trust Fund, but by growing our transportation programs to accommodate our growing population and fuel our growing economy.
The upshot of this wouldn't just be a newer, safer transportation system, but a transportation system that supports many thousands --if not millions-- of new jobs. We're talking about jobs building our infrastructure, and jobs in industries that are supported by it.
There's no reason Congress shouldn't support rebuilding our country's infrastructure in this way. After all, every public figure in America takes the same oath, an oath to protect this country and its people.
And that's what investing in our transportation system does: It creates a sturdier, stronger, safer nation.