Preparing Our Nation's Aviation System for Hurricanes
Hurricanes and tropical storms present serious threats to life and property. They can also cause wide-spread disruptions to transportation services.
Every year around the start of hurricane season, employees at airports and Federal Aviation Administration (FAA) facilities across the nation review and update contingency plans, evacuation routes, and safety procedures to prepare for severe weather. We can't predict how a hurricane or tropical storm will affect the status of airports and facilities, but we can minimize disruptions by preparing in advance.
When it comes to our national airspace system, the FAA's goal is to restore operations as soon as the weather allows, while always keeping safety at the forefront of our efforts.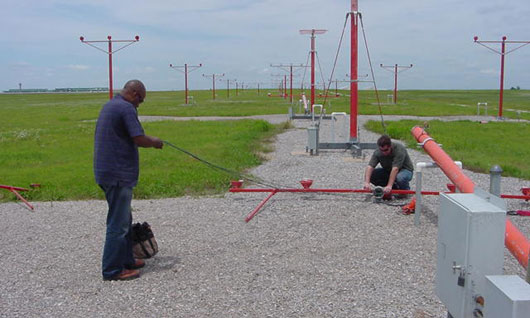 Before a storm makes landfall, DOT activates the National Response Program. This all-discipline, all-hazards plan provides a detailed framework for managing emergencies. When a hurricane threatens an area, the FAA's response team members are ready to respond and deploy. During an event, the team monitors and reports on the status of airports, airspace, and field incident response team activities. 
Likewise, before, during, and after a storm, FAA Emergency Planners from all FAA offices and affected regions work together around the clock to monitor storm movements and aviation impacts in order to prioritize National Airspace System recovery, as well as utilize FAA resources, capabilities, and authorities to support and expedite broader federal, state, and local recovery efforts.  
At airports and facilities, we secure and protect equipment. This means that, as soon as winds and flooding subside, we can work to get systems back online quickly. The National Operations Control Center makes sure that backup generators are working and that radar antennas are prepared for strong, sustained winds. They also coordinate facility restoration activities after the storm.
When the historic Superstorm Sandy struck, FAA employees, led a tremendous effort to restore aviation service to the nation's busiest airspace, the New York metropolitan area. Despite power outages, severe flooding, and gas shortages, our dedicated employees, many of whom were personally impacted by the storm's effects, worked tirelessly to get those airports back up and running.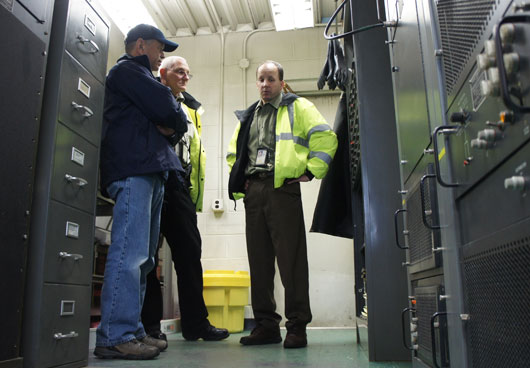 Our ability to respond quickly to the challenges posed by Sandy was the result of preparations, and that happened before the storm even hit.
Planning for a crisis before it happens—whether for a large agency, a family, or as an individual —is one of the most important safety steps we can all take. For more information on how you can prepare for Hurricane season, visit:
National Hurricane Center
Ready.gov
FEMA