NHTSA investigates timeliness after largest-ever child safety seat recall
In August, after continued pressure from the National Highway Traffic Safety Administration, child safety seat manufacturer Graco recalled over 6 million car seats. It was the largest recall of its kind in U.S. history.
The defect involves buckles of child and infant car seats sticking or becoming stuck in the latched position, creating an unreasonable risk to a child's life in the event of an emergency. But while the recall is good news for child safety, it's not as good as you might think; NHTSA estimates that only about 40 percent of recalled car seats are ever actually repaired. That's not nearly the rate of repairs for recalled cars (75 percent), and it presents a significant safety challenge.
Of course, tracking down owners of a recalled vehicle model is easy because states require automobile registration. Car seat registration, on the other hand, is voluntary, so reaching owners of a recalled safety seat is a lot more difficult. That's why NHTSA devoted much of its Child Passenger Safety Week efforts last September to getting parents and caregivers to register their child safety seats on safercar.gov. And it's why authorized child safety seat inspection stations that help parents and caregivers install their seats properly also make sure to emphasize car seat registration.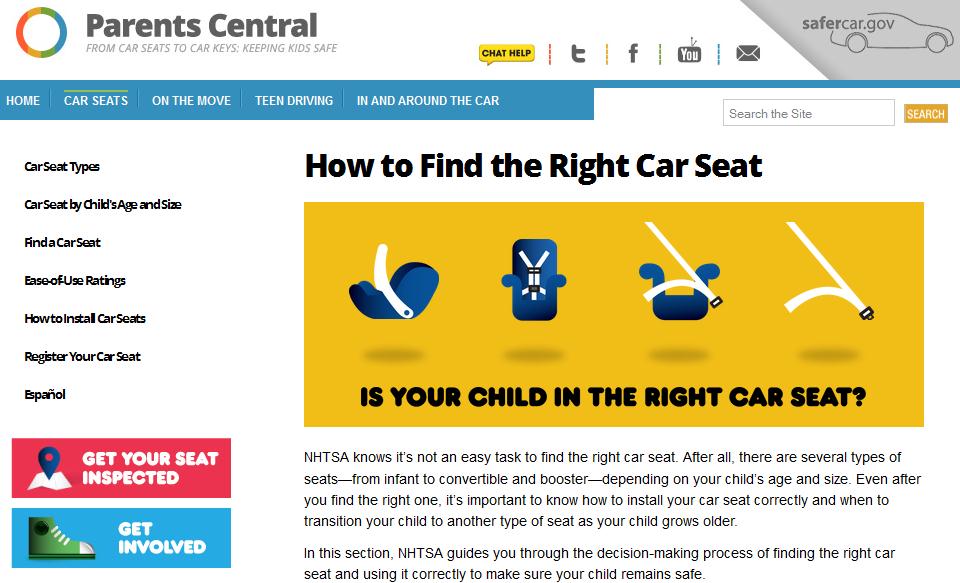 But NHTSA's work doesn't end when a recall is announced. Yesterday, the safety agency announced an investigation into the timeliness of Graco's reporting on the safety defect that led to the August recall.
Child seats serve one purpose –to keep our children safe from harm during a crash and its aftermath. When you purchase a car seat, you're trusting that a company's seats will fulfill that purpose. Betraying that trust by skirting the obligation to report safety issues is not inconsequential. As NHTSA Deputy Administrator David Friedman said, "There is no excuse for delaying a recall to address any safety related defect."
If the investigation finds that Graco delayed in protecting children and infants from the buckle defect, the company could be fined up to $35 million in civil penalties. And our GROW AMERICA legislative proposal would increase that Congressionally-established maximum fine to $300 million so manufacturers understand that the American people --with NHTSA as their watchdog-- will not tolerate foot-dragging when it comes to safety.
Particularly the safety of our youngest and most vulnerable passengers.
---
NHTSA's "Don't Delay. Register Your Car Seat Today." campaign urges caregivers to register their car seat so manufacturers know how to notify them of a recall and how to receive the free fix. NHTSA's Parent Central site allows parents and caregivers to select their manufacturer or brand of car seat and directly links them to the manufacturer's registration page. In addition, the agency encourages people to utilize the updated SaferCar app (for iOS or Android) which now allows users to search for car seat recalls, in addition to vehicle and tire recalls. The app also provides information on where people can go for help installing car seats.