New transit projects connect communities to opportunities
In his State of the Union address Tuesday night, President Obama said that, " The best measure of opportunity is access to a good job," and at the Department of Transportation, we couldn't agree more strongly.
That's why we work around the clock and through the calendar to ensure that American transportation connects people and communities more safely, reliably, and conveniently every day. Because we know that every minute you're stuck in highway traffic is a minute you can't be with your family after work, and every bus that is out of service for maintenance on your transit route is a challenge to your ability to get to work on time.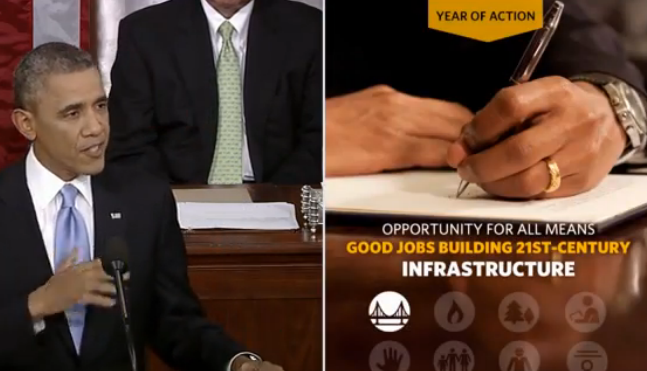 This week, two innovative examples of how we're working to keep the American people connected to opportunity went into service, and we're proud to share them with you. Austin, Texas, celebrated the grand opening of the first of two new MetroRapid bus rapid transit (BRT) lines. And in Mississippi, the new Choctaw Regional Maintenance Facility for transit vehicles opened its doors. Both projects connect their communities to opportunity by improving residents' access to jobs, and both projects were funded in part by our Federal Transit Administration.
Austin's Route 801 BRT line will connect several neighborhoods with major business, medical, education, and entertainment hubs along a 21-mile corridor in one of America's fastest-growing cities. With several Fortune 500 companies and the University of Texas flagship campus making their home in the Lone Star State's capital city, the MetroRapid BRT line expects to see daily ridership of 20,000 passengers. And each of those riders can expect greater comfort, convenient stations, and traffic signals prioritized to give the BRT vehicles more green lights along the way.
Connecting people more efficiently with jobs and education while making their daily commute a more comfortable experience, and taking cars off already crowded roads? We call that a clear win for everyone in the growing Austin community.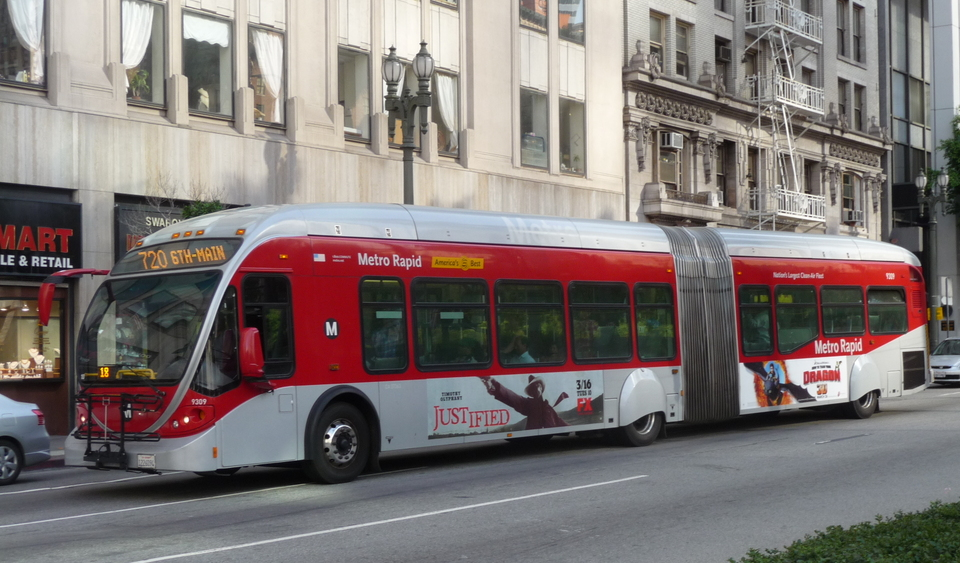 Improving access to work, school, and elsewhere for approximately 10,000 members of the Mississippi Band of the Choctaw Indians and other area residents is the goal of the new Choctaw Regional Maintenance Facility. Choctaw Transit's fleet of 40 vehicles provides service for area residents to two different community colleges, medical facilities, and other key destinations in Meridian, Jackson, and neighboring counties. For many--including dozens of dialysis patients--Choctaw Transit is an absolute lifeline.
Keeping Mississippi's rural and tribal communities connected to critical medical services, jobs, and education means keeping those vehicles in good working order, and the new maintenance facility now makes it easier for Choctaw Transit's mechanics to do just that.
In his blog post yesterday, Transportation Secretary Anthony Foxx said that as President Obama works to strengthen the middle class and empower all those hoping to join it, "Our entire Department is standing with him in that effort."
And--whether it's transit projects like Austin's BRT service and Choctaw Transit's new maintenance facility, or a repaired highway that makes it easier for commercial truck drivers to deliver the goods--when DOT stands with our Secretary and the President to connect all Americans to opportunity, we stand tall.