On National Train Day, celebrating a mode on the move
It's quite a week for the transportation world. In addition to National Transportation Week and Infrastructure Week, last Saturday, at stations across the country, passenger rail fans across the country celebrated the 7th annual National Train Day, an opportunity to appreciate a mode of transportation that makes a real difference to many towns, communities, and people from coast to coast.
Passenger train ridership has increased more than 50% since 2000. In fact, Amtrak has now set annual ridership records in 10 out of the last 11 years. As Federal Railroad Administrator Joseph C. Szabo told the National Train Day crowd at Portland Oregon's Union Station, "Travelers today have choices –and they're choosing trains in record numbers."
Not that long ago, in regional markets like Portland-Seattle and New York-Washington, DC, inter-city travelers chose air over rail. But today those numbers are reversed. In 2012, 69 percent of travelers between Portland and Seattle chose rail. And between New York and Washington, Amtrak now carries three times as many passengers as all the airlines put together.
The Department of Transportation is working hard to meet this growing demand. Since 2009, we have invested more than $12 billion in improving passenger rail safety, speed, frequency, and reliability of service. We've added new stations and revitalized existing ones--just last Friday we celebrated the opening of Denver's renovated Union Station, and we've provided support for the Moynihan Station project in New York that will extend that city's historic Penn Station. And, we've developed corridors--like Chicago-St. Louis and Chicago-Detroit--to meet regional needs.
As a result of our investments, 24 million more Americans now have access to upgraded rail service, or soon will.
But we could connect more Americans, we could give more Americans the choice of riding passenger rail, through GROW AMERICA, the multi-year surface transportation bill Secretary Foxx recently sent to Congress.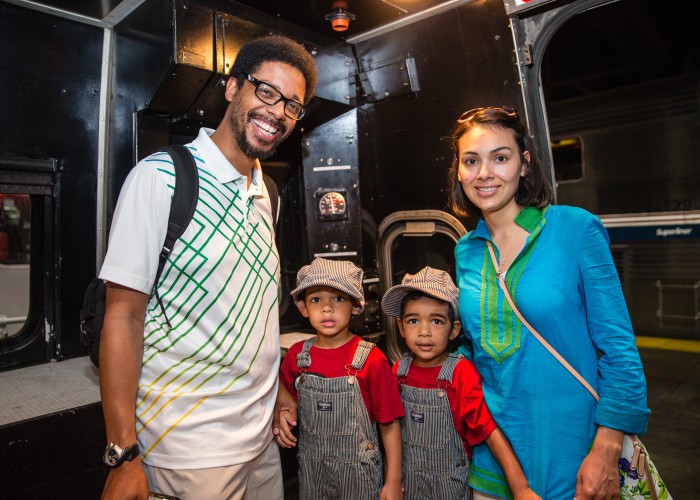 GROW AMERICA would provide $19 billion for rail programs over four years: fully funding Amtrak; achieving a state of good repair and upgrading existing services; and investing in new high-performance passenger rail corridors. 
Like National Train Day, GROW AMERICA recognizes that trains matter. And, for the first time ever, it provides predictable, dedicated funding for rail, putting trains on par with other forms of transportation.
Americans are choosing rail in record-breaking numbers. GROW AMERICA honors that choice.