Mayors' Challenge closing in on 100 cities; is yours in?
Last month here in the Fast Lane, I launched DOT's Mayor's Challenge For Safer People and Safer Streets. Today, I'm pleased to say that 86 communities from across the U.S. have committed to join the Mayors' Challenge and improve safety for bicycle riders and pedestrians of all ages and abilities over the next year.
And the good news is, there's still time for more cities to sign up.
The Challenge will showcase local practices to improve safety, share tools for local leaders to take action, and promote partnerships to advance pedestrian and bicycle safety. Mayors, other elected officials, and team leaders from registered cities will attend a summit in March then return to their communities to start taking action in seven different challenge areas.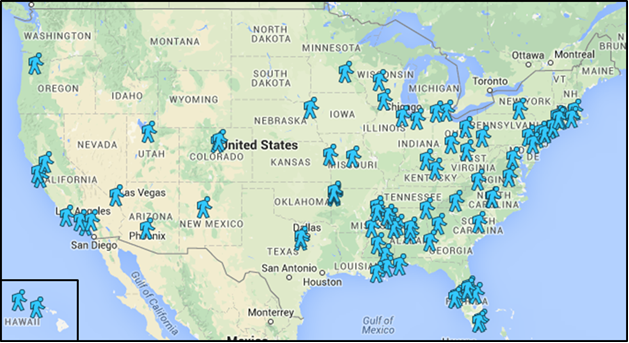 Overall, highway deaths have been declining in recent years--in fact, roadway fatalities have fallen by 25 percent over the last decade. Unfortunately pedestrian and bicyclist fatalities have not seen similar safety gains and now represent nearly 17 percent of total fatalities. In 2013, bicyclists were the only group to show an increase in total deaths.
While it's true that cities around the country are seeing more people walking and biking to get where they need to go, we cannot accept an increase in deaths and injuries among people choosing those transportation options. The Mayors' Challenge for Safer People and Safer Streets seeks better protection of the most vulnerable users of our roadways based on the latest pedestrian and bicyclist safety innovations.
And with 86 cities already registered, I know we're going to see the kind of safety improvements pedestrians and bicyclists deserve.
Now, we've got four days left in February, and the Challenge doesn't officially begin until March 12; I think we can get to 100, and I think you can help.
Check out the Mayors' Challenge map above or the list of registered jurisdictions featured on the Challenge website. If you don't find your community listed, get your local leaders involved. Together we can make our roads safer for everyone who uses them.