Maritime advisory committee helps DOT solve freight challenges
If you've been reading this blog for a while, you know that one of the biggest challenges this nation faces is our ability to move the freight that fuels our economy. Given the population growth experts anticipate and the economic growth Americans expect, we will need to haul 14 billion more tons of freight by 2050.
One of our principal assets in this challenge is our Marine Transportation System (MTS)-- the waterways, ports, and intermodal landside connections that allow the various modes of transportation to move people and goods to, from, and on the water. And with more than 75 percent of America's exports and imports moving by water, waterborne transport and maritime industrial services play a vital role in our nation's economy. The MTS has a considerable array of resources, including:
25,000 miles of navigable channels;
238 locks at 192 locations;
The Great Lakes and St. Lawrence Seaway;
More than 3,700 marine terminals;
More than 174,000 miles of rail connecting all 48 contiguous states, as well as Canada and Mexico;
More than 45,000 miles of interstate highway, supported by over 115,000 miles of other roadways; and
More than 1,400 designated intermodal connections.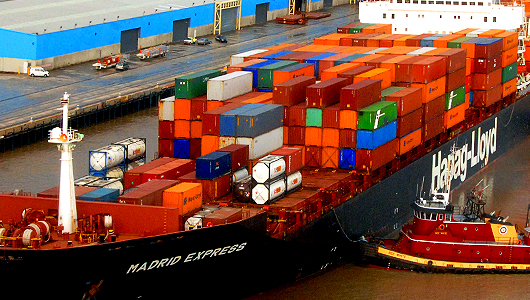 These resources help us sustain America's global competitiveness and our national security, but getting all of the pieces to work together efficiently and effectively is no easy task. We've done well; since 2009, this Administration has awarded over $420 million to 33 port and marine highway projects, both large and small, inland and coastal. But we can --and must-- do better.
To help us do just that, we leverage the expertise of the Marine Transportation System National Advisory Committee (MTSNAC), a group of leaders from transportation companies, trade associations, state and local government, labor organizations, universities, and environmental groups. These experts advise us on issues and policies to ensure that the MTS can respond to the projected growth in freight. The MTSNAC works to ensure national coordination that ensures capacity, safety, and an environmentally sound approach.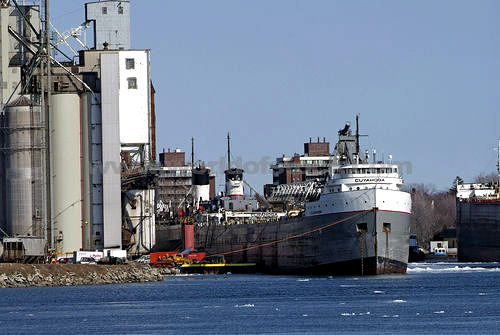 We rely on the committee to provide recommendations for the continued development of national freight policy and for further integration of our lakes, rivers, waterways, and coastlines into our overall transportation network. Recently for example, the committee has been the inspiration behind:
Improvements to Title XI (11) ship financing;
Inclusion of marine highway corridors on DOT maps; and
Establishment of maritime coordinators in state DOTs.
And currently, the Maritime Administration is implementing a committee recommendation through the "StrongPorts" initiative to help ports identify infrastructure needs and secure funding to meet those needs. The initial step in this project it developing a port investment plan toolkit, an effort that is well underway through a cooperative agreement with the American Association of Port Authorities.
When it's finished, the toolkit will set clear guidelines with easy-to-follow, but detailed, information on:
Clearly identifying future port needs;
Determining the most cost-effective, sustainable, and efficient solutions to port problems;
Establishing the elements needed in a port project investment plan; and
Adopting the best practices associated with those elements.
Upon completion, port authorities will have a clear, concise, and functional investment grade plan to better attract necessary funding. That will be a big win for the maritime industry, for freight movement, and for our country's economic growth. And the seeds of this win began with the MTSNAC.
As we face the transportation challenges the 21st century presents, we know we have a big job to do.  Fortunately, we have an advisory committee to support our effort, and we thank them for their input.