A lot on the table at TRB '14
Today I spoke at the Transportation Research Board's Annual meeting about a deficit that is threatening our country and the priorities I'm proposing to counter it.
In recent years, we've been a nation careening from crisis to crisis, keeping our foot on the brakes of economic growth, and creating uncertainty because we can't agree on how to fix a deficit. Except that the deficit most people think of --the fiscal deficit-- is not the one I mean.
I spoke today about our infrastructure deficit.
While the fiscal deficit has been shrinking, the infrastructure deficit is growing every year.
A third of all major U.S. roads are in "poor or mediocre condition." We face more than $86 billion in backlogged transit maintenance. As many as 100,000 bridges are old enough for Medicare.
Every year, Americans spend a total of roughly 600,000 years stuck in traffic. That's billions of hours we could give back to the American people, if we had a long-term plan.
Yet, for nearly a decade, we've been unwilling to do this. It's been ten years since we had a six-year surface reauthorization bill. To the extent we've been able to address funding, it has been short-term, preventing state and local governments from making long-range plans. 
Even for projects that are delayed, rather than brought to a full stop, the cost is too much to bear. Every year, we wait to repair a road, bridge, transit or rail project, the price tag gets bigger. By failing to make the necessary investments today, we guarantee that those investments will be more expensive tomorrow.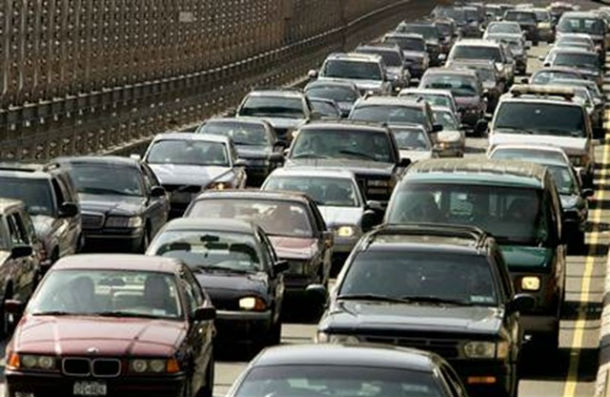 So, one of my priorities is to work with Congress, to show them that our most fiscally responsible path forward is to fund infrastructure now. We need to pass a surface reauthorization bill, and one for rail, too.
And we don't have much time. On October 1 of this year, the two-year MAP-21 bill is set to expire. And the Highway Trust Fund could start bouncing checks as soon as August. Which is why, starting today, I'm going to start sharing information about the Highway Trust Fund balance –how much money we have left– with the public by posting it on the DOT website each month, just like we update Congress.  
And I'll keep sending it, and keep posting it, until the fund runs out entirely. Or we find a solution.
There are signs of movement on Capitol Hill, and I look forward to working with Congress to translate that movement into productive action.
But asking for funding does not itself constitute a complete set of transportation priorities. We can't simply spend ourselves out of the infrastructure deficit. So, another priority is cutting the cost of repairing and rebuilding America's transportation network.
Generally speaking, a set amount of funding equals a set number of projects, just as one plus one equals two. But what if we could make that funding equal more projects? What if we could make one plus one equal three – or even four?
Well, that's exactly what we're doing at DOT, striving to get even more for every transportation dollar spent.
Here's an illustration. For recent I-15 upgrades, the Utah DOT used several innovations pioneered as a part of DOT's Every Day Counts initiative. For example, project-designers and builders worked on-site together, which they hadn't traditionally done before. And because they did, they finished the project a full two years ahead of schedule and saved the taxpayers $260 million, which was then put back into the pipeline to fund three more highway projects.
It's not alchemy; it's innovating for greater efficiency.
And, it's just the beginning. According to a new study from McKinsey & Company, nations, generally-speaking, can "obtain the same amount of infrastructure for 40 percent less" just by adopting best practices. Now, even if the U.S. can only realize half of that 40 percent savings, that's still huge. After all, 20 percent off the price tag of MAP-21 is $21 billion, and you can cover a lot of infrastructure ground with $21 billion.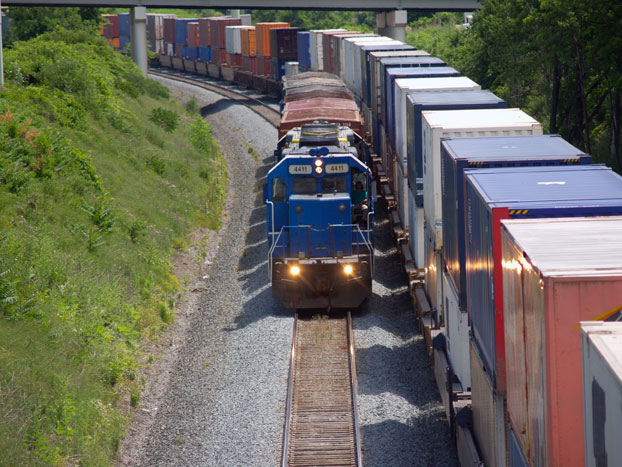 Another of my priorities is providing a national vision for transportation that integrates the various ways people and freight travel into a shared approach.
At the federal level, people who work on one mode of transportation tend to stick to that mode, so airport people talk to airport people, highway people to highway people and so on.  But everything comes together at the local level.
Americans don't only travel by car or only travel by bus.  They use all the modes, and we need to make sure they can do that more easily.
Already, the National Freight Plan currently under development is looking at all modes of transportation. But we can do more for people, too.
The latest national transportation plan was developed almost forty years ago, at a time when the population was moving away from cities to outlying areas. Today, the exact opposite trend is happening.
So we need to take into account how populations are shifting and where economies are clustering, and we need to build our infrastructure to meet them.
Economic growth and community well-being--these should be our organizing principles.
The transportation plan we need must connect people with schools and jobs, with what the President calls "ladders of opportunity." 
Finally, no discussion of transportation priorities can be complete without talking about safety.
We will continue to seek out safety improvements at all levels --from drunk and distracted driving to motorcoaches travel to transporting fossil fuels.
America is now the world's leading energy producer; we should be the world leader in safely transporting it, too. We have to make sure that natural gas is liquefied and moved without incident and that crude oil flows safely, however it's transported.
I also plan to make a special commitment to bicycle and pedestrian safety.
In my time as mayor, I saw an uptick in the number of joggers and walkers and bicyclists hurt on the road. I was even hit by a car while jogging. And while I was lucky, too many people aren't. Even as the overall number of crash deaths is trending downward, these kinds of injuries are trending upward across the country.
So, expect me to talk more about this issue –and all of the priorities I've discussed– in the weeks ahead.
The story of transportation in America has been a story of innovation and boldness in the service of increased safety, efficiency, and connectivity.  That's a story I hope to continue writing.