Local Hiring just makes sense
Fast Lane readers know I believe very strongly that our budget is only as good as how it's spent and, more importantly, the people whose lives it improves. That's why I've emphasized projects that create what we call "ladders of opportunity," where we not only connect people to better schools, jobs, and health care –but also to better lives.
There's another powerful way that investing in a bridge or rail project is more than an investment in a piece of infrastructure: that's when local residents get a shot at building it.
It's called "local hiring," and today, DOT is proud to embrace it.
Local hiring makes sense. Every $1 billion we invest in infrastructure not only improves connectivity between communities and opportunity; it also creates 13,000 jobs. And when those jobs are local, the community benefit of that public investment multiplies.
For example, LeDaya Epps was raised in the LA foster care system. After school, she jumped from job to job, struggling to find work that paid enough for her to provide for her three kids. But when DOT helped fund a new light rail line where she lives, she signed up for an apprenticeship program through the Department of Labor.
Now LeDaya is wearing a hard hat, helping to build a rail line, and feeling more financially secure.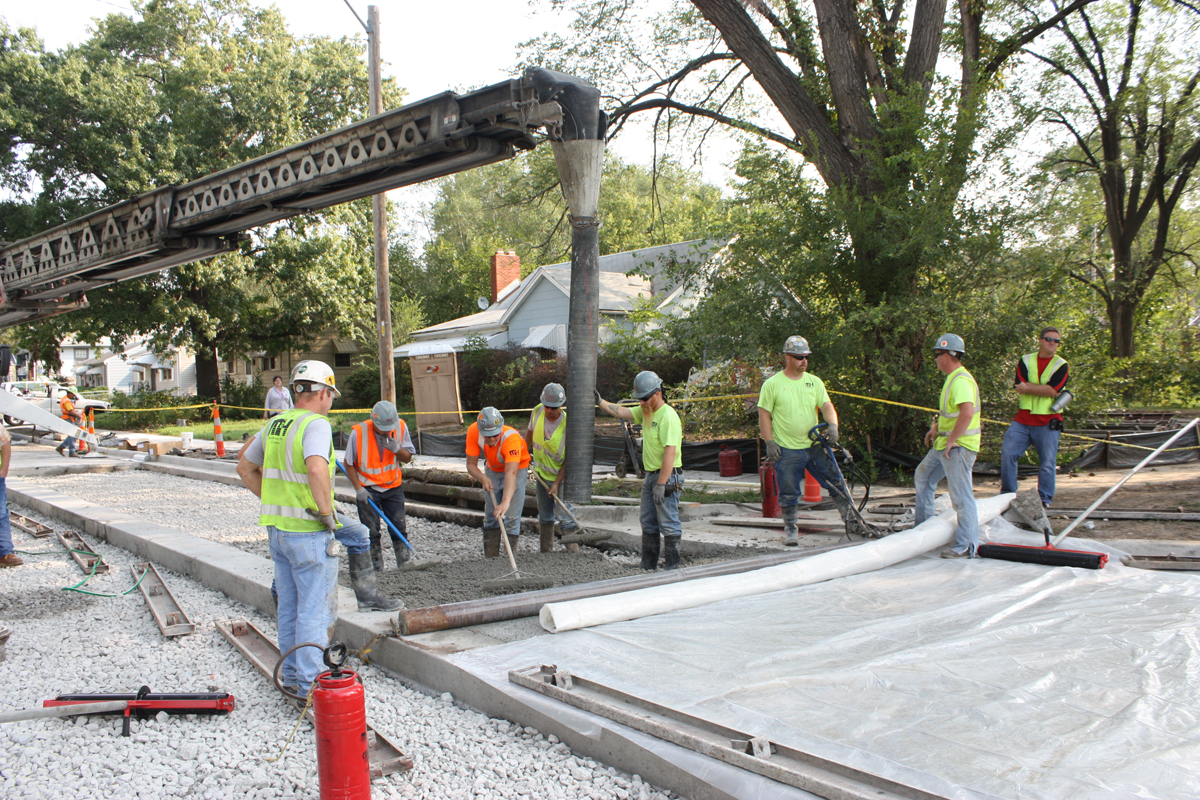 But did you know that, for more than 40 years, we've had federal policies preventing DOT grant recipients from implementing hiring programs that give preference to the very people who live in the communities where they're building projects?
It's true. And if that seems odd to you, you're not alone; DOT grant recipients tell us that more local hiring would be a win for residents and for the community at large. It can help people gain good-paying jobs, and even new skills that can help them enter into a new trade.
Many of DOT's grant recipients already use local hiring programs for projects that are funded at the state or local levels. But they haven't been allowed to use them for federally-funded projects, out of concern that such programs undermine competition and cost-effectiveness.
I'm happy to say that a recent Department of Justice clarification of the Federal Highway Administration bidding statute, which is similar to the Federal Transit Administration's bidding statute, has stated that DOT has discretion to allow recipients to use contracting requirements, such as local hiring provisions, so long as those requirements do not unduly restrict competition.
So today we're launching a new one-year pilot program, called Local Hire, to evaluate the use of these requirements and determine their impact. Under this program, recipients of highway and transit grants will be allowed to use hiring programs in which preference is given to local residents, low-income workers, and veterans.
We're also publishing a Notice of Proposed Rule Making to propose amending the DOT's implementation of the Common Grant Rule and permit all recipients and subrecipients to use local hiring provisions for labor on DOT-assisted projects.
I know that community leaders around the country –like Los Angeles Mayor Eric Garcetti, Atlanta Mayor Kasim Reed, and Birmingham Mayor William Bell, who joined me for today's announcement– will welcome this news.
The goal is simple: if a project is intended to benefit a community, let's allow the community access to the full promise of that benefit. Let's help more people like LeDaya Epps turn their lives around.