Getting Transit Assets into a State of Good Repair
When you make a major purchase like a house or a car, you want to maintain it in good condition so it can provide reliable and safe use for many years.  The same is true for the transit buses and trains, stations, tracks and infrastructure, and other equipment and facilities used to deliver service that millions of people depend on every day.
Right now, the backlog of investment needed to replace and rehabilitate our Nation's aging transit infrastructure into a state of good repair is an estimated $86 billion.
One way to lower maintenance costs for transit assets, increase reliability and performance, reduce travel delays for riders, and improve safety is by identifying and prioritizing state of good repair needs.  That's why, today, the Federal Transit Administration (FTA) issued a proposed rule that would require public transportation agencies to monitor and manage their capital assets with the goal of achieving and maintaining a state of good repair. 
The proposed rule --required by Congress in the Moving Ahead for Progress in the 21st Century Act (MAP-21) and available for public comment-- would define the term "state of good repair" and require public transportation agencies to develop Transit Asset Management Plans that inventory and assess the condition of their capital assets.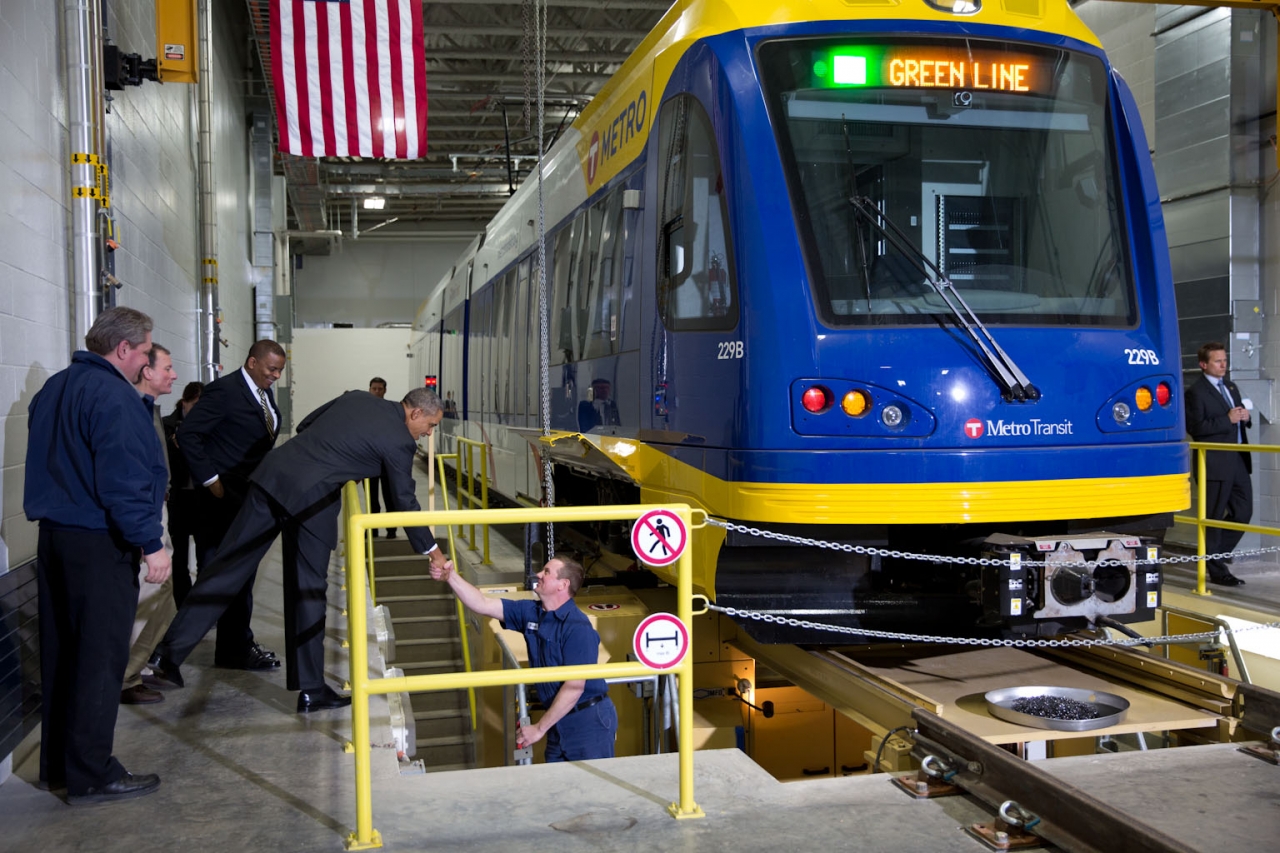 The rule would also establish a set of state of good repair performance measures and require transit agencies to set performance targets based on those measures. Those targets and measures could then shape how agencies prioritize limited funding.  In addition, transit agencies would be required to report new asset inventory and performance information to the National Transit Database.
Importantly, the proposal would help transit agencies strike a better and more informed balance between expansion projects and system maintenance, with a strong focus on improving safety.  One of the intended outcomes is to provide transit agencies with a comprehensive understanding of how the condition of their capital assets affects the safety and reliability of their systems.
With thousands of different transit systems, from complex urban networks to small operators in rural communities, transit asset management is an industry best practice that can benefit transit providers of any size and operating environment.  The proposed rule would offer a common yet flexible approach for all of America's transit systems to be better maintained with more reliable equipment and infrastructure.
Efficient asset management is also a smart way for the transit industry to make strategic and targeted investments to get the most out of available and limited capital funds.  Insufficient funding combined with inadequate asset management practices have contributed to the nationwide transit state of good repair backlog that continues to grow. 
To address this need, the Administration's multi-year transportation funding bill, the GROW AMERICA Act, proposes a total of $7.6 billion in fiscal year 2016 to support FTA's State of Good Repair efforts with incremental increases in each fiscal year through the end of the authorization period.
As transit ridership continues to grow, we need to ensure that transit service is safe, dependable, and in good working order. The American public deserves no less.
---
Public comments on the proposed rule are accepted through November 30, 2015.