FMCSA Hearts America's Commercial Drivers
This Valentine's Day, FMCSA wants professional drivers to know we care about their health and well-being, and that now there are more resources than ever to maintain heart-healthy routines on the road.  
A few months ago, I went on a ride-along with a very experienced owner-operator, and we traveled from Maryland to Missouri. Riding along with this remarkable professional driver provided an eye opening view into the stress a professional driver faces in managing unpredictable schedules demanded by shippers and receivers. America's five million truck and bus drivers operate within tight budgets; battle relentless road congestion; and manage multiple priorities to keep their commitment to their customers.
Those two days also gave me a better understanding of the challenges a driver faces when trying to take care of personal needs, food, stretching, and exercising. Time is short for exercise, and too often healthy food choices aren't readily available.
Driver health is a major issue for the truck and bus industry.  Truck drivers, in particular, work some of the toughest and longest hours of anyone and in some of the most difficult conditions possible.  Driver health and working conditions have a big impact in drivers' ability to be efficient, professional, and safe.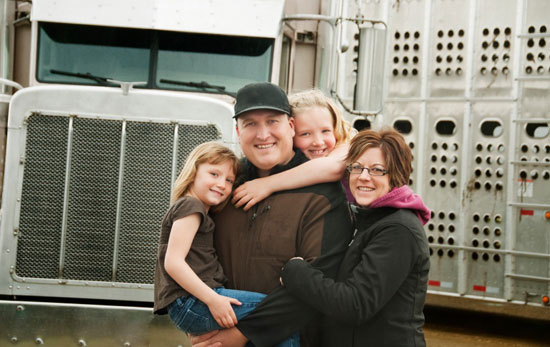 Earlier this year, the National Institute of Occupational Safety and Health (NIOSH) released a new study, funded in part by the Federal Motor Carrier Safety Administration to shed light on long-haul driver health. This study found that U.S. long-haul truck drivers were twice as likely to be obese compared with the adult working population, as well as more likely to smoke and suffer from other risk factors for chronic disease.
This study is the first of its kind to provide a comprehensive look at the health status, risk factors, and work practices of long-haul truck drivers in the U.S.
FMCSA cares.  To help, we offer the North American Fatigue Management Program, a comprehensive and free online education and training program for drivers and carriers that features a series of ten instructional modules to inform drivers, their families, and company safety officials about effective ways to prevent driver fatigue. The modules range from safety management practices to sleep disorder management to driver scheduling. This is a great tool, and it's available at no cost by visiting www.nafmp.org.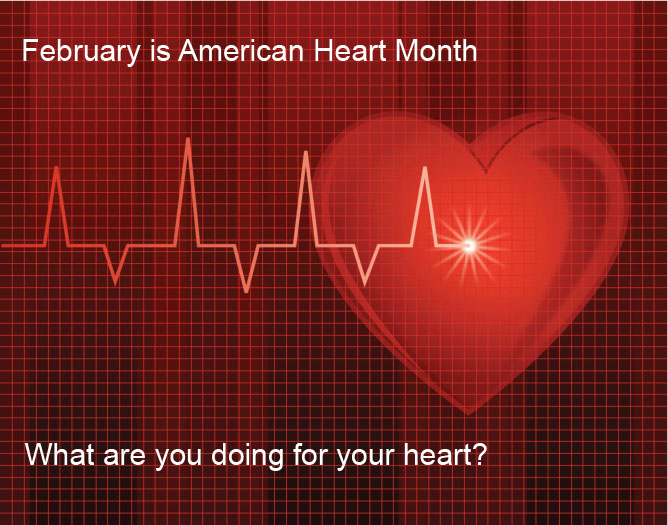 February is American Heart Month.  This month, the Centers for Disease Control and Prevention offers tips on preventing and detecting heart disease, the leading cause of death for both men and women.  Go to www.cdc.gov/Features/HeartMonth/ for life-saving tips on preventing and controlling this potentially deadly disease.
Many websites and smart phone apps are also widely available to offer health and fitness advice. And, the trucking industry has also responded to the need to provide tools to help drivers be healthy.  For example, many locations of the Travel Centers of America and Petro truck stops now feature fitness rooms, walking trails, and basketball hoops. You can go to www.tatravelcenters.com/drivers/truck-drivers/services/stayfit for exact locations and more information.  Additionally, Rolling Strong and Freightliner Trucks have teamed together to provide the first-ever in-cab exercise and flexibility system for drivers. This system provides drivers with full body strength and conditioning workouts in the comfort of their own cabs. For more information on the in-cab training system, go to www.RollingStrong.com.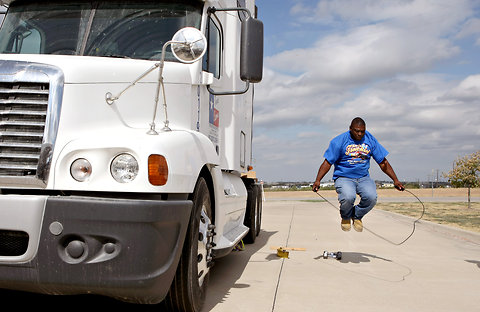 If you're a long-haul driver, we urge you to find what works for you for better health and productivity. It is worth the effort – because what makes the job better, makes the job safer.
On Valentine's Day, and every day, the Federal Motor Carrier Safety Administration extends our heartfelt appreciation to America's long-haul truck and bus drivers.  Be well and get home safely to your loved ones.