Federal Aviation Administration website gets a "FAAcelift"
On your next visit to FAA.gov, you'll notice that the Federal Aviation Administration's website has received a "FAAcelift" with a new homepage and redesigned look and feel. These upgrades give pilots, mechanics and the flying public improved access to the most popular web content, while improving usability, readability and visual design.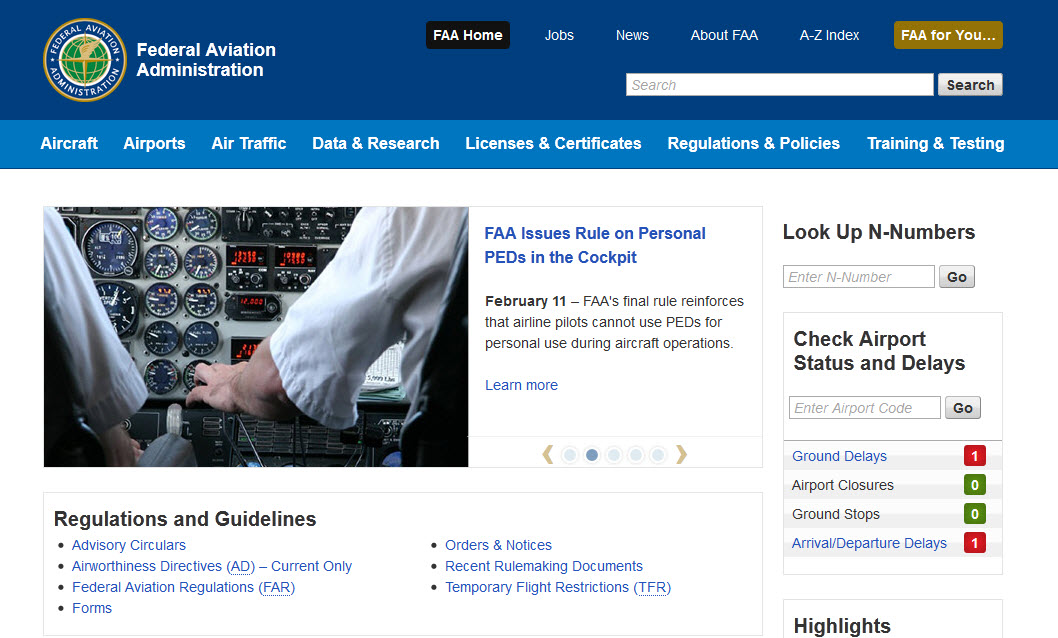 Users can quickly look up an aircraft's registration- or N-Number, check for airport status and delays, and easily search for FAA policies and  regulatory guidance. The latest aviation news and agency updates are featured at the top of the page, and a new dedicated area for NextGen puts the future of aviation at your fingertips.
The new page is WCAG 2.0 Level AA compliant, which means you will see larger font sizes and color contrast levels that make the page easier on the eyes. These readability features have been standardized across FAA.gov to provide one of the highest accessibility ratings in government today.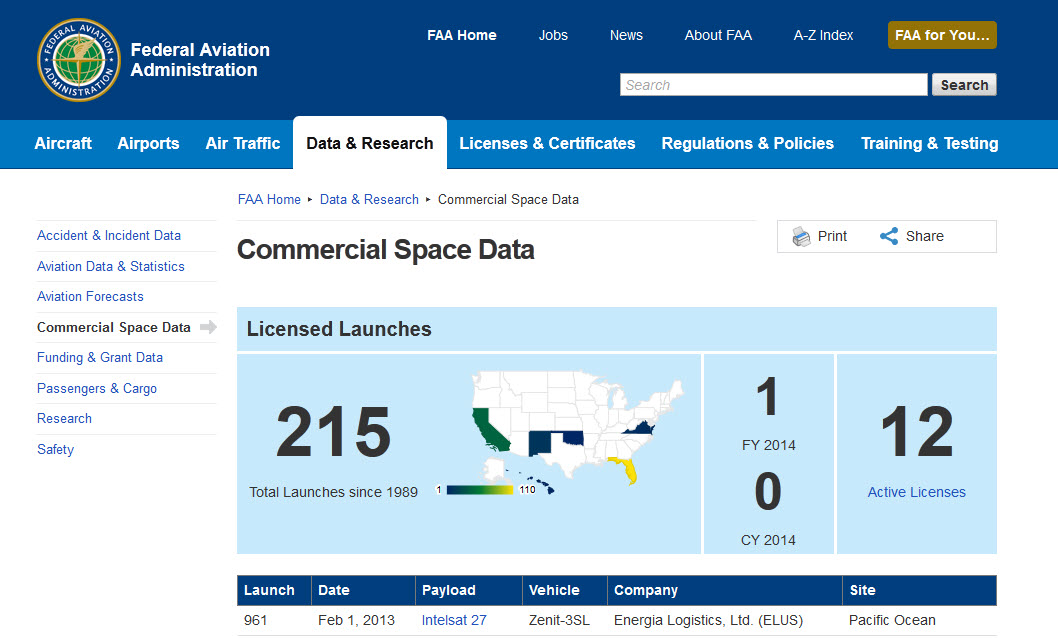 Some of the other highlights from the "FAAcelift" include:
New page tools make sharing FAA.gov content across social networks easier
Better left-side navigation featuring a "you are here" arrow indicator within the sections of the site
New content updates and agency information across a variety of the most popular agency web pages
Improved responsiveness for small screen devices like your mobile phones, tablets, etc.
Thanks for visiting our new agency home page, and we welcome your feedback to help us further improve your online experience at FAA.gov.