FAA's new Houston TRACON, a symbol of NextGen
Across the country, the Federal Aviation Administration is continuously enhancing and upgrading our air traffic facilities to keep our aviation system the safest and most efficient in the world. And one of the places where we've invested in your safety is at the new Houston Air Traffic Control center (TRACON) we dedicated last week.
The airspace around Houston is getting busier and busier. While that activity is a good sign for our growing economy, it's also a challenge for the 218 controllers, managers, and technical professionals who manage roughly 16,000 square miles of airspace in eastern Texas.
During the last fiscal year, those men and women directed or supported 940,000 individual aircraft operations, a number that's expected to grow significantly. And with Houston serving as a key hub for connecting flights, their work affects flights across the country and throughout Latin America.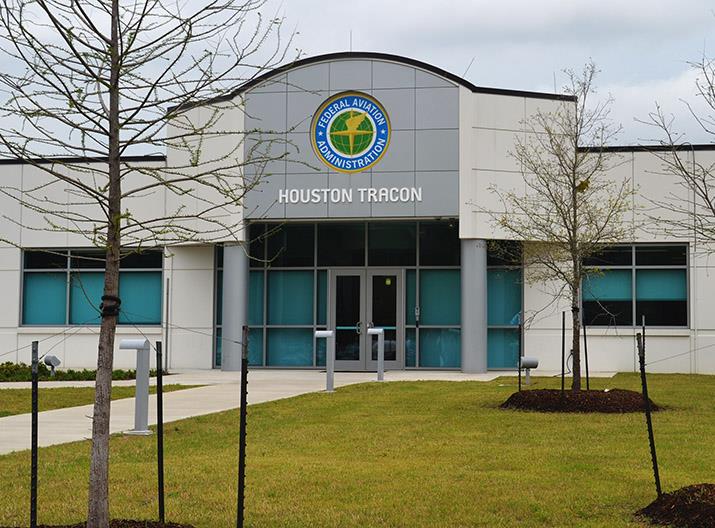 That's why we've made sure that this is no ordinary TRACON. The Houston center offers cutting-edge air traffic control equipment and a state-of-the art work environment.
The facility was designed to allow air traffic controllers to take advantage of the numerous technologies now being deployed as part of the NextGen air traffic modernization program. TRACON controllers in Houston are currently undergoing training on flight procedures that will make traffic in the Houston safer and more efficient than ever.
It also supports the NextGen Metroplex effort. The Metroplex Program works to relieve congestion and create greater efficiencies in our most dense airspaces – metropolitan areas with multiple airports. The Metroplex Program looks at the operations not just at one airport, but at all of the airports in a given urban area.
In fact, President Obama designated the Houston Metroplex project as one of the Administration's most important infrastructure initiatives. The facility we dedicated last week will play an important role in that program's success.
NextGen is transforming our nation's airspace from a ground-based radar system to a satellite-based system, and it is the way of the future. With NextGen, we're taking aviation to the next level of safety and leveraging new technology to make air travel more efficient and more sustainable.
This program is crucial to the modernization of our airspace. And in Texas and beyond, we are already seeing its benefits. The new Houston TRACON is the symbol of NextGen, and of the very future of aviation.
Michael Whitaker is Deputy Administrator of the Federal Aviation Administration.