FAA choreographs U.S. Special Olympics 2014 Airlift
Whether it's an event like the Super Bowl, when thousands of business jets converge on a location or at one of the many air shows and national fly-ins that take place every year, when there's a large gathering of aircraft in the same place at the same time, the Federal Aviation Administration (FAA) comes together to provide expert choreography in the skies and safety on the ground.
And earlier this month, FAA facilities along the Eastern Seaboard stepped up to support the Special Olympics Airlift by safely guiding the aircraft for 3,500 athletes to and from this year's games.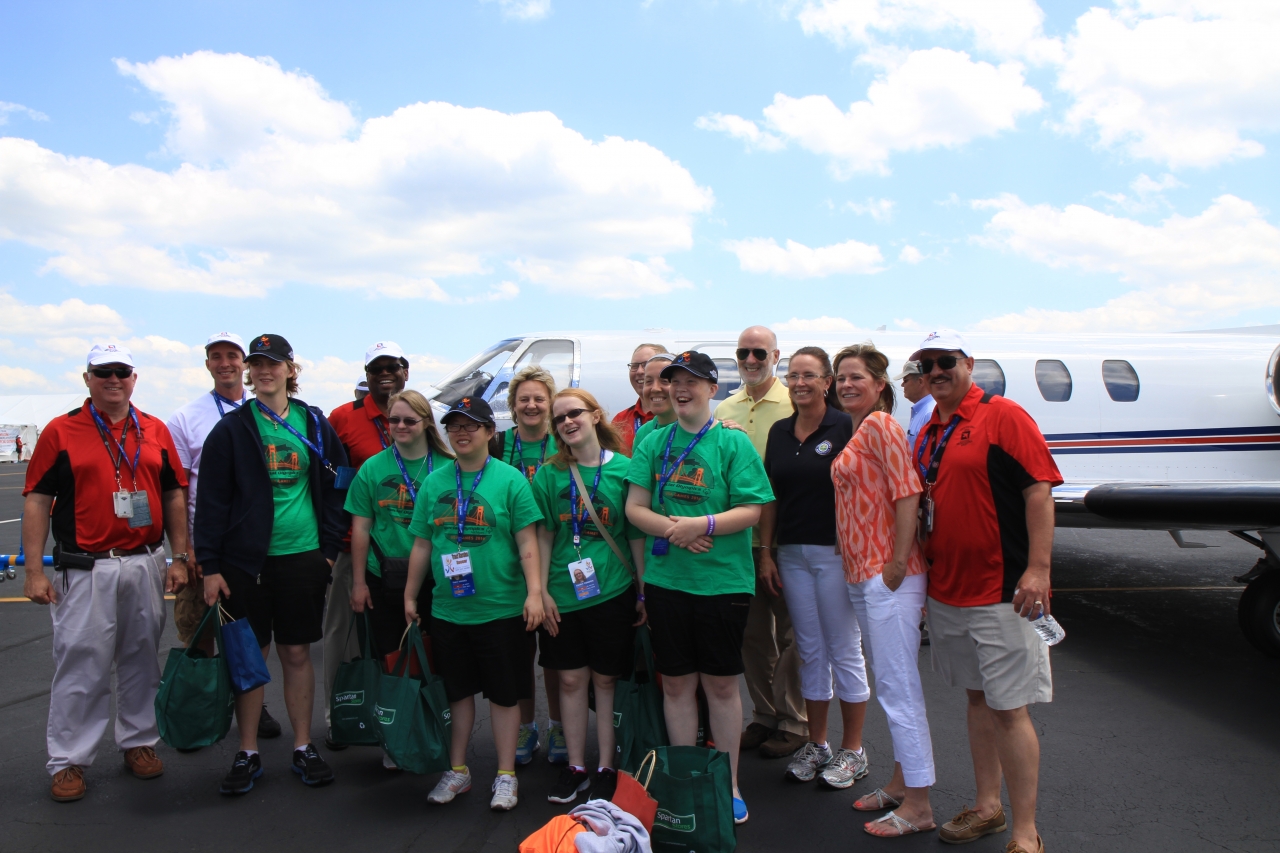 For the past 32 years, Cessna Aircraft has organized a group of Citation jet owners who donate their aircraft to provide free transportation for athletes participating in the Special Olympics.  More than 100 aircraft owners volunteered their jets and flight crews to fly athletes from across the U.S. to Trenton-Mercer County Airport on June 14 and then back to their homes again on June 21.
The New Jersey location of this year's event posed a unique challenge: getting a large volume of non-commercial jet traffic through an always busy Northeast corridor that is also one of the most complex airspace structures in the world!
Because of the congested airspace, no fewer than nine air traffic control facilities played some role in the airlift, including the Trenton Tower; Allentown, PA Approach; New York TRACON; New York Center; Washington Center; Boston Center; Cleveland Center; and the Air Traffic Control System Command Center in Warrenton, VA.
We handled an extra 240 flights over a six-hour period on both the opening and closing days of the airlift, and we were able to do it while minimizing the impact to surrounding airports.
We also carved out special routes to accommodate the flights and keep them segregated from commercial traffic. Of course, much depends on the weather, but crystal clear skies on June 14 helped us provide on-time and safe arrivals for all participants.
The FAA is proud to do our part to support these athletes and the general aviation pilots who transport them. Many thanks to everyone who contributed to this year's Airlift, and congratulations to this year's Olympians!
---
Click here to learn more about the Special Olympics Airlift.