DOT, STB, FHWA earn nods as Best Places to Work
The U.S. Department of Transportation's more than 55,000 employees know that transportation is a vital economic engine, and they come to work every day on a mission to make transportation as safe and efficient as possible. That's why we're committed to making DOT one of the best places to work in the federal government.
And it's why we're happy to learn that, in the 2013 rankings of Best Places to Work released today, the Department is ranked as the 8th best among large federal agencies. This is up one notch from 2012 and marks the continued success of a deliberate turnaround underway since ranking last in the 2009 survey.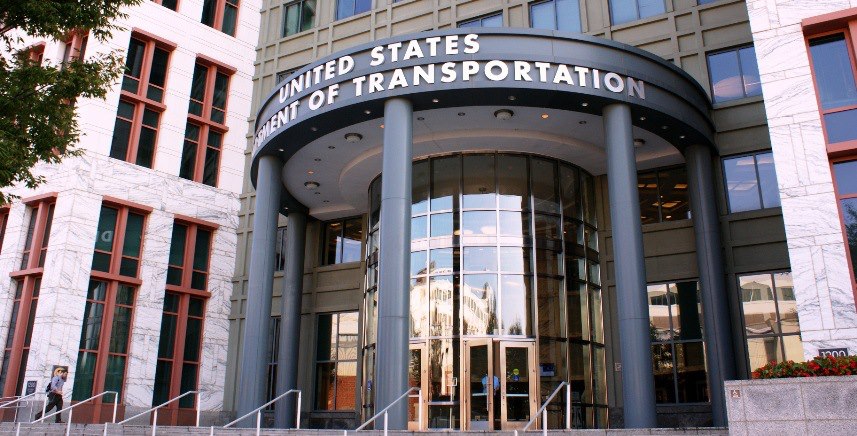 We're also happy to report that the Surface Transportation Bureau once again ranked 1st among small agencies.
Rounding out the categories, the Federal Highway Administration ranked as the 5th best place to work among subcomponent agencies. Over the past several years, FHWA has risen steadily in the rankings, improving from 19th (2010) to 12th (2011) to 9th (2012), and continuing its climb this year. Most significantly, FHWA was in the top ten percent of every workplace satisfaction category in this year's survey.
But, as FHWA Administrator Victor Mendez said, "It's also important to look beyond the numbers and consider what makes working at FHWA increasingly worthwhile for so many. The bottom line is that our work matters and makes a real difference in people's lives."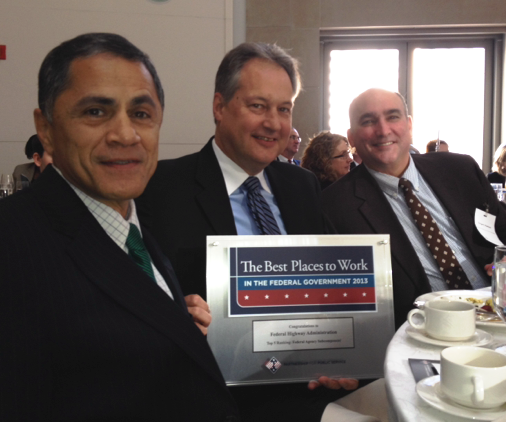 And, as the Administrator noted, "All of this was done in a year when the federal workforce faced tremendous uncertainty and found itself in the middle of larger debates over spending and national priorities. But the FHWA response was typical of what I have come to expect since the day I joined the agency: respect for each other, a focus on results, the highest degree of professionalism, and a commitment to public service."
Those are qualities very much in evidence throughout DOT, leading to other notable rankings among subcomponent agencies including the Federal Railroad Administration (15), the Office of Inspector General (30), the Federal Motor Carrier Safety Administration (44), and the Research and Innovative Technology Administration (51).
The rankings, published by the Partnership for Public Service, are based on data from the Office of Personnel Management's Federal Employee Viewpoint Survey, which measures overall employee satisfaction and 10 workplace categories, such as effective leadership, employee skills/mission match, pay, teamwork, and work/life balance. The survey circulated from April 28 through June 7, 2013.
Of course, as happy as we are to see our workplace improvement efforts achieve results, we've got our sights set much higher, and we won't rest.  The more satisfied DOTers are on the job, the better we can perform our mission for the American people.
And that's what matters most.
 
Brodi Fontenot is the Assistant U.S. Transportation Secretary for Administration