At DOT, every day is Earth Day
Happy Earth Day, everyone! At DOT, we're working every day to better protect our planet – and I know Fast Lane readers are, too. 
America's transportation system accounts for 1/3 of our greenhouse gas emissions, more than 1/2 of our nitrogen oxide emissions, and almost 3/4 of our oil consumption. Greening that system is central to our nation's efforts to increase sustainability and reduce climate change.
That's why DOT is so focused on building more efficient, sustainable transportation. We're building marine highways that can cut greenhouse gas emissions; investing in a NextGen air traffic control system to lower aviation fuel consumption; building more capacity in our rail systems, which can be a more sustainable way to move both people and freight; and we're helping drivers save money and lower their carbon footprint, too.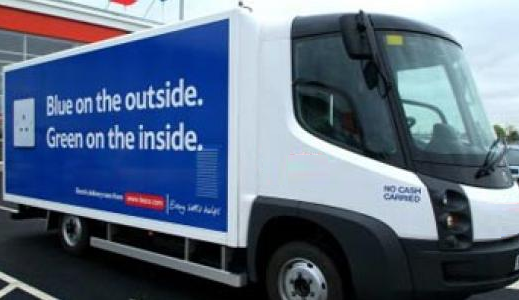 In fact just a couple months ago, President Obama –building on the success of our 2011 rule– set a timetable for the Administration's second round of fuel efficiency standards for medium and heavy vehicles –the kinds of trucks that move the goods we buy and that keep our economy moving. This will further bolster energy security, cut carbon pollution, and support manufacturing innovation – again, all while saving businesses and consumers money whether at the pump or on the store shelf.
But while we improve motor vehicle sustainability, it's also important that we make sure travelers have access to a broad range of travel options. Every person who carpools or takes transit means less roadway emissions. And if you bike or walk to work, you can get improved health at the same time.  For more on this, the Federal Transit Administration has a carbon calculator, and the Federal Highway Administration has a number of resources focused on livability.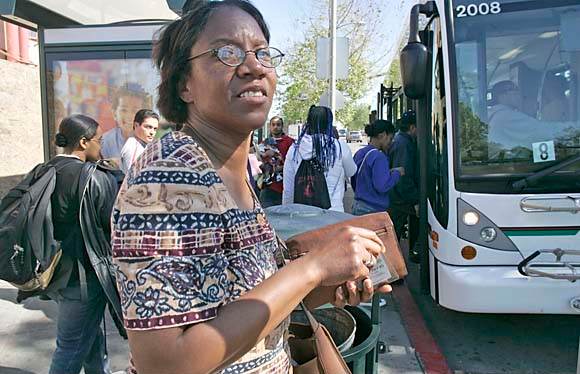 But, as we noted here yesterday, not all travelers have access to these types of choices, and that underscores the need to continue investing in access to good transportation.
The American Public Transportation Association reports that access to bus and rail lines reduces driving by 4,400 miles per household annually. Then there's the study from the League of American Bicyclists showing that communities that invest in bicycling education and infrastructure have experienced double the rate of bike commuting growth.  In other words, these are investments worth making, and that help establish greener travel patterns.
Our TIGER program has helped us get the ball rolling – for example, by allowing us to invest more than $150 million in projects that have helped improve bike networks nationwide.  But the next step, we believe, is the multi-year transportation bill we'll present to Congress soon.
As I said often on the road last week during the "Invest in America, Commit to the Future" bus tour, the bill we plan to propose will provide communities the funding they need to keep America moving in the 21st century.  On this Earth Day, though, it's worth noting that our bill will keep America moving more sustainably, too.