Creating jobs today by investing in high-performance rail
Recently I posted on this blog about my visit to a Siemens plant in Louisville, Kentucky, where investments in rail have created new jobs.
Well, to quote Yogi Berra, my visit on July 8 to Columbus Castings in Ohio was like "déjà vu all over again." Once again, I saw proof that improvements in our rail system create new orders for manufacturers and suppliers, and new jobs for American workers.
During my tour, I saw skilled employees making components for one order that is modernizing Amtrak's long-distance services.  Columbus Castings added more than 30 new jobs for just this one order.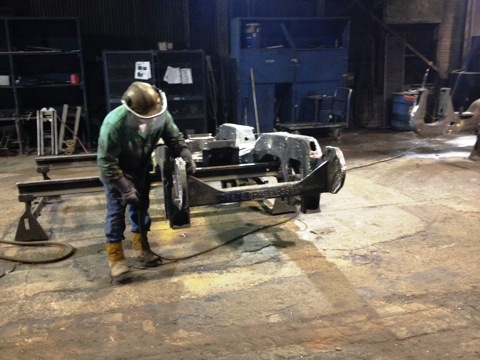 I also saw workers building parts for commuter trains that will run between Denver Union Station and Denver International Airport, a project made possible by DOT transit funding.
It gets even better.  Our High-Speed and Intercity Passenger Rail (HSIPR) program has invested in two multi-state procurements for new, high-performance rail equipment.  Buy America, in turn, requires all of these railcars to be 100% American-made, creating economic ripples that spread the effects from our investments.
A company called Nippon Sharyo successfully bid on our first procurement, opened its first plant in the United States, and created more than 300 jobs.  Nippon Sharyo then hired Columbus Castings to build the railcars' undercarriages – their largest order ever.
Columbus Castings – open since 1891 – is now gearing up for this order, and plans to hire 50 additional employees because of the new work. 
This can be repeated, and it has to be repeated.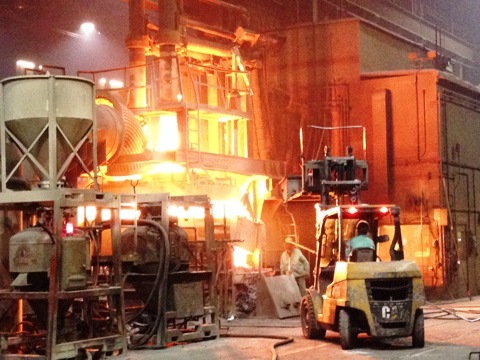 By 2050, our transportation system will need to move up to 100 million new people and four billion more tons of freight annually.  Expanding rail options are part of DOT's solution for ensuring that the additional people and freight reach their destinations safely, reliably, and efficiently. 
Our four-year transportation proposal we sent to Congress in May – the GROW AMERICA Act – provides a blueprint for us to keep going: investing $19 billion over four years in American rail.
Our proposal will fully fund Amtrak's maintenance and operations needs in all parts of its system.  And it will continue the development of a high-performing rail network by improving existing corridors and building new ones.
Above all, as I have written in previous posts, GROW AMERICA will put rail on par with other forms of transportation by providing predictable, dedicated funding for rail safety programs and to invest in a high-performing rail system.
Investing in our rail system will not only benefit travelers, freight carriers and shippers, but – as I have seen recently in Kentucky and Ohio – companies and workers all across America. 
And if Congress supports our vision, that is exactly what we will do.