Bike-to-School Day, an opportunity for safety and fun
This morning, thousands of students and parents across the country strapped on their helmets and backpacks and rode their bikes to school. Many of them do this every day, but for many of them it was a special ride in celebration of the third annual National Bike to School Day.
Bike to School Day – coordinated by the National Center for Safe Routes to School – is an opportunity for schools, communities, bike advocates, health organizations, and parents to introduce kids to the benefits of bicycling safely to school. And it was great to join National Center Director Lauren Marchetti at Lincoln Park here in Washington, DC, for the Capitol Hill Public Schools Parent Association's festivities.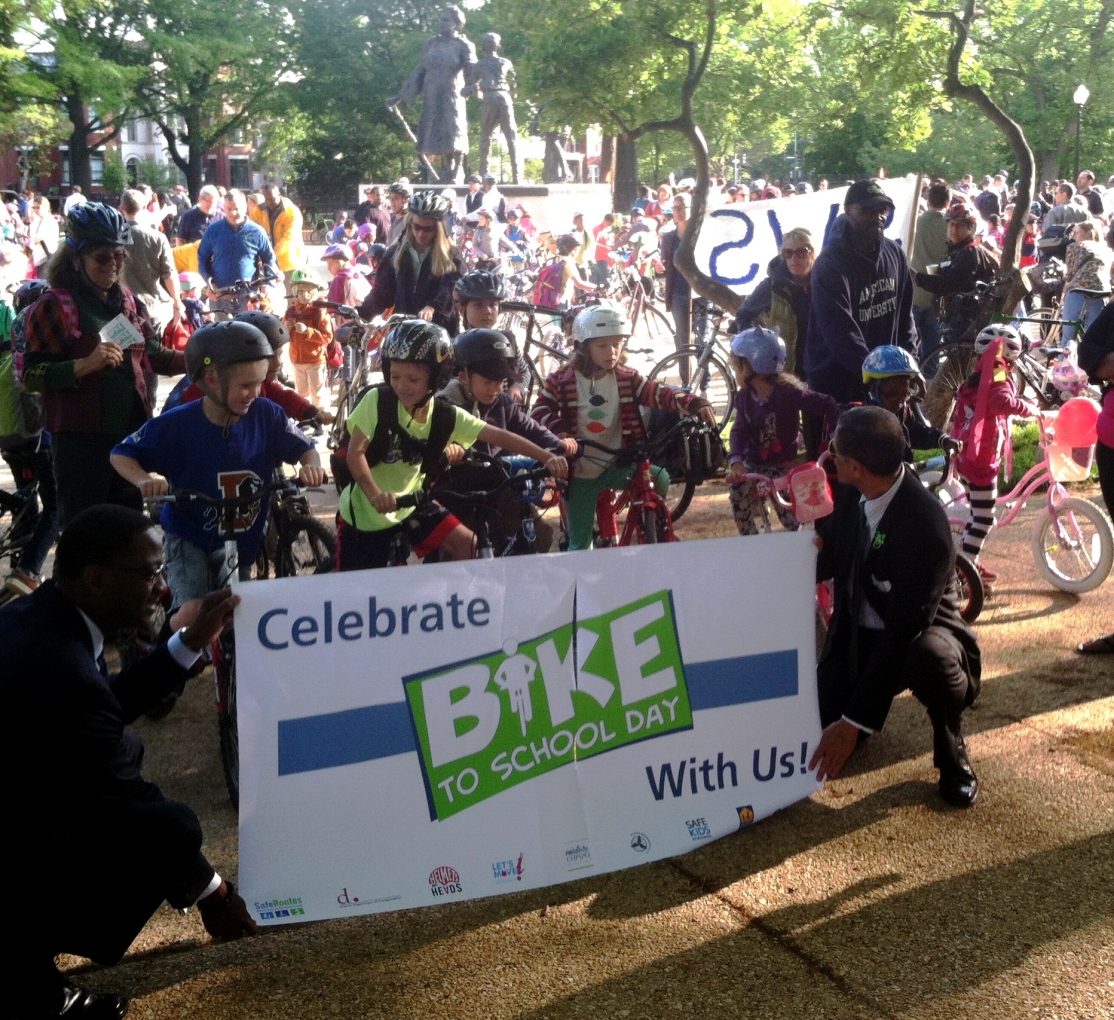 And the word is spreading! As of May 5, nearly 2,000 schools in 47 states and the District of Columbia had registered Bike to School Day events on the official www.walkbiketoschool.org website. The total number of events is expected to grow as celebrations continue throughout May, which is National Bike Month.
At the Department of Transportation, we always want kids to get to school safely, and improving bicycle and pedestrian safety is a top priority – especially as more and more Americans are choosing these options for getting to work, school, and other places.
One of the ways parents and their kids can help us increase road safety is by making sure to take a few important precautions before pedaling off:
Wear a properly-fitted helmet;
Check your brakes and tires;
Use hand signals; and
Wear something bright or reflective so drivers can see you.
And if you want to go one step further and become a bike-to-school champion, don't forget to have fun on your ride!