2016 DOT TIGER officially out of the cage
Seven times since 2009, this Department has unleashed our TIGER program across America.  And seven times, this intensely competitive program has awarded grants to vital projects that improve transportation and provide real benefits to real people from coast to coast.
Today, at the annual legislative conference of the National Association of Counties, I announced that $500 million will be made available for our 2016 TIGER grants.
I could not have announced these innovative grants in front of a more appropriate group because one thing that TIGER does is award funding to project sponsors –like America's counties– who often find themselves locked out of the traditional transportation infrastructure funding process.  Just as it helps the States respond to citizens, TIGER also helps front-line local governments respond to their residents.
Like the first seven rounds, 2016 TIGER discretionary grants will fund capital investments in surface transportation infrastructure and will be awarded on a competitive basis for projects that will have a significant impact on the nation, a metropolitan area, or a region.
What does this mean? First, it means we cannot –by law– fund planning or design work except where such work is part of an overall capital construction project.  Second, the capital projects funded will generate economic development and improve access to safe, reliable, and affordable transportation.  And third, as always, we will award TIGER funding to urban, rural, and tribal projects.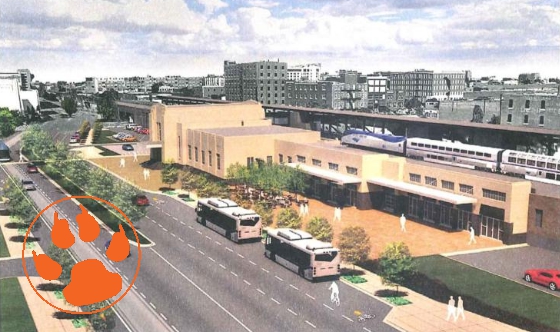 This program has enabled us to support significant infrastructure improvement over the past seven years. Since 2009, DOT's TIGER has provided nearly $4.6 billion to 381 projects in all 50 states, the District of Columbia, and Puerto Rico –including 134 projects to support rural and tribal communities. TIGER grants also help project sponsors leverage private sector, state, local, MPO, transit agency, and port authority investment.
During the previous seven rounds combined, we received more than 6,700 applications seeking more than $134 billion.  So demand for this round of TIGER is likely to be overwhelming and the competition steep.  
I look forward to seeing this year's projects. And with the April 29 application deadline a little more than 2 months away, I won't have to wait too long.
---
For information on how to apply, please visit www.transportation.gov/tiger.