2013 DOT Year in Review: RITA advances US transportation through research, technology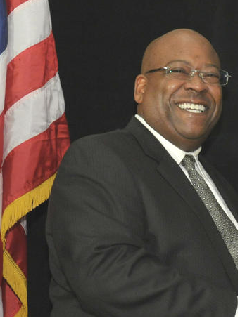 Year in and year out, DOT's Research and Innovative Technology Administration (RITA) coordinates the Department's research programs from the Volpe National Transportation Systems Center in Cambridge, Massachusetts, to universities across the country, we're working hard to advance new technologies and push the boundaries of American transportation. I'm happy to say that with a new round of grants to University Transportation Centers, further developments in connected vehicles, and--as always--a strong effort to improve safety, 2013 was another productive year here at RITA.
University Transportation Centers
America's universities offer tremendous research resources to help us address today's transportation needs from environmental sustainability to safety. In September, RITA awarded $63 million in competitive grants to 33 universities designated as University Transportation Centers. These funds will support UTC programs that allow students to take part in cutting-edge research and to work on critical transportation issues with leading experts in the field. In the past, UTCs have developed safer and longer-lasting materials for roads, new approaches to planning transit routes, and automated inspection technologies to make sure our bridges are sound. By solving problems and developing a professional workforce with the expertise and knowledge to tackle the challenges of the future, the participating universities are a key part of our national transportation strategy.
Connected Vehcile Safety Pilot
One of our major research initiatives focuses on connected vehicles--cars, trucks, and other vehicles that "talk" to each other and communicate to their drivers. Connected vehicles could play a big role in helping American drivers avoid crashes, but this new technology requires a lot of testing in research facilities as well as in real-world situations. In August, we marked the one-year anniversary of our connected vehicle safety pilot in Ann Arbor, Michigan. During the first year, the test examined the use of connected vehicle technology in light vehicles. Researchers studied driver acceptance, safety benefits, and overall system reliability and performance. Also in August, we extended the pilot for six months to allow further examination of the technology on motorcycles, Vehicle-to-Infrastructure applications, and heavy vehicles. Stay tuned to find out what we've learned about this exciting new technology.
RITA and safety.data.gov
Safety is the number one priority at DOT, and RITA has coordinated the Obama Administration's critical Safety Data Initiative--a historic effort to make government data relating to every aspect of safety--from transportation to crime to consumer products--much more accessible, and to stimulate the development of innovative apps and services powered by that data. We know that helping Americans gain access to practical information can help them make smarter, safer choices. So, coordinated by DOT, this collaborative effort involving Federal agencies and members of the public aims to unleash Americans' entrepreneurial spirit by encouraging participants to build a range of innovative digital tools and mobile applications to enhance public and product safety. One terrific app that uses the data available on safety.data.gov is SaferCar, released in 2013 by the National Highway Traffic Safety Administration. With SaferCar, consumers can compare crash-safety ratings for different vehicles, stay current on recalls, and locate safety-seat inspection locations. Another app, the Federal Railroad Administration's Rail Crossing Locator, uses publicly accessible data to help people learn more about rail crossing safety in their communities.
It's been quite a year here at RITA, but we're not about to slow down in 2014. For the latest developments in transportation research and technology, visit www.rita.dot.gov.