2013 DOT Year in Review: NHTSA sets the stage for safer road future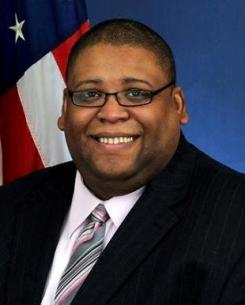 Today, technology moves at the speed of light. That's why at NHTSA, we act affirmatively to advance technologies that will save lives and create a regulatory environment that encourages innovation and big thinking about vehicle technology.
This year, we worked to advance the adoption of technologies that will deliver enormous lifesaving potential while also ensuring that new vehicle features don't undermine safety.
For example, in November, we released our "Significant and Seamless" Initiative, which seeks to put three lifesaving vehicle technologies on the road as soon as possible. They are:
Seatbelt interlocks that would prevent a vehicle from being driven if the driver and passengers are not properly buckled;
The Driver Alcohol Detection System for Safety (DADSS), which would prevent a vehicle from being driven by a drunk driver; and,
Forward Collision Avoidance and Mitigation (FCAM), which is a sensor-based, vehicle technology that could detect a forward crash with another vehicle or pedestrian before it occurs by alerting the driver to take corrective action to avoid the crash.
To understand the potential of these technologies, you only need to know three numbers:
11,189—the number of people killed last year while riding without a seat belt;
10,322—the number of people killed in alcohol related crashes; and
90—the percentage of all crashes that involve human error.
Imagine how much safer our highways would be if everyone always wore their seat belt, was never drunk behind the wheel, and never drove distracted. Then you can begin to understand the positive, game-changing safety impact of Significant and Seamless.
In March, we put technology --and safety information-- in your hands with our free SaferCar app. The app allows users to search our 5-Star Safety Ratings for vehicles by make and model, locate car seat installation help, file a vehicle safety complaint, find recall information, and subscribe to automatic notices about vehicle recalls. Whether you're in the market for a new car or child safety seat, or just trying to stay current on recalls, we think that's a pretty powerful set of tools to have at your fingertips.
As we're quickly learning, technology can offer solutions and problems for road safety. As our cars become increasingly packed with levels of technology for safety and convenience, we need to make sure that we're not introducing new distractions for drivers.
That's why in April we released our distraction guidelines, encouraging manufacturers to limit the distraction risk related to the communications, entertainment, and navigation devices built into vehicles. If a new "feature" undermines vehicle safety, then it's no feature at all. We need to make sure that the tech we love and need in our cars isn't undermining our ability to drive safely and distraction-free.
This is the time of year when everyone looks ahead toward the year to come, but at NHTSA, we always look to the future; that's where we'll find the technologies that will save lives and protect Americans on our roadways.  We did it in 2013; we'll continue doing it in years to come.
  
David Strickland is the Administrator of the National Highway Traffic Safety Administration.