2013 DOT Year in Review: FRA driving continuous safety improvement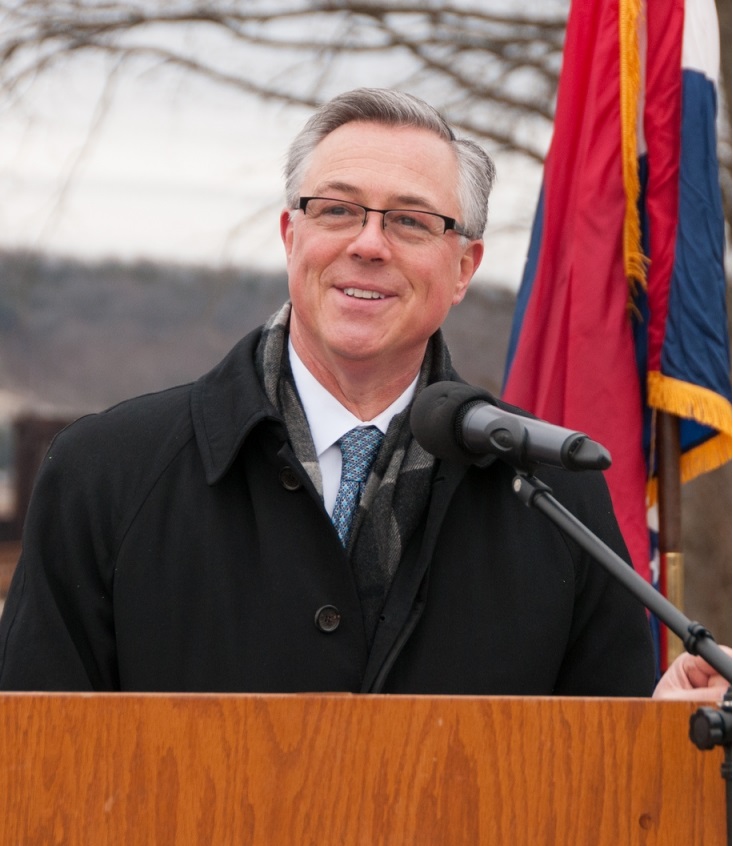 Our core goal at the Federal Railroad Administration is to ensure continuous safety improvement. Year after year, this is our measuring stick for success –and we are succeeding.
Over the past decade, train accidents have declined 43 percent, including a 41 percent drop in derailments and a 34 percent drop in accidents at highway-rail grade crossings. Meanwhile, preliminary data for 2013 shows we're on pace for another record-setting year in railroad safety, with reductions in all categories of accidents.
Here's a look at some of our efforts to drive continuous safety improvement in 2013:
Advancing Technical and Human Factors
FRA approaches rail safety comprehensively: building on research and development; harnessing good data to audit railroads' inspection efforts; and conducting our own inspections in strategic locations. In 2013 we expanded our standards for track safety and passenger train emergency systems, and we advanced a more performance-based safety approach to ensure that high-speed rail equipment –already proven internationally– can operate in the United States.  
FRA continued to lead an evolution in railroad safety culture through risk reduction programs such as our Confidential Close Call Reporting System (C3RS), which promotes a proactive approach. Based on the success of our pilot program with four railroads –you can see our latest report here– C3RS is now being expanded.
Responding Decisively
While the industry's safety record is strong and continues to improve, every accident underscores the need to do better.  The public deserves no less.  Accident investigations focus on good, root-cause analysis and learning how we can further minimize risks.  And there are a number of tools we can use, including enforcement actions, to prevent future accidents.
After the tragic July 6 train derailment in Lac-Mégantic, Quebec, we issued an Emergency Order outlining measures railroads were required to undertake within 30 days; a Safety Advisory recommending railroads take additional action to eliminate risk; and a Safety Action Plan detailing our actions in partnership with the Pipeline and Hazardous Materials Safety Administration. Our Railroad Safety Advisory Committee is now working on standards for appropriate train crew size, train securement, and the safe transport of hazardous materials, with a deadline of April 1st, to ensure these additional steps to advance safety. (Stay informed here.)
We also responded decisively to a Metro-North commuter railroad crash on December 1st. Our actions – including an Emergency Order and Safety Advisory– culminated with the launch of an ongoing, 60-day safety assessment called Operation Deep Dive, aimed at securing the long-term safety of Metro-North's services and fully restoring public confidence in its operations. After Operation Deep Dive, we'll report our findings and recommendations and consider whether additional actions are necessary. (Stay informed here.)
Investing in High-Performing Rail
2013 delivered further proof of American rail's renaissance. Amtrak ridership continues at all-time highs, and freight rail traffic has returned to near-record levels, while unprecedented investments made by Federal and State governments as well as the private sector are enhancing our rail system's safety, reliability, and efficiency.  
Since 2009, we have invested $12 billion in high-performance passenger rail, and in 2013 our High-Speed and Intercity Passenger Rail (HSIPR) program transitioned from a focus on obligating funding toward delivering high-quality projects and breaking ground. Heading into 2014 –poised to be HSIPR's busiest construction year– 19 construction projects are complete, and 45 projects worth $2.5 billion in funding are under construction or will be soon in 15 states and the District of Columbia.
A series of HSIPR-funded projects in North Carolina called the Piedmont Improvement Program, which broke ground this year, exemplify how investing in faster service, improved on-time performance, and more daily roundtrips is also a huge win for safety. These projects, which will ultimately provide superior freight and passenger rail service between Raleigh and Charlotte, will eliminate 50 grade crossings throughout the corridor, improving safety on the rails, on the roads, and for pedestrians, too.
In 2013, we moved the safety needle forward. But with safety, as with the well-being of communities and rail workers, we must always do better.  In this new year, our commitment to ensuring continuous safety improvement remains as strong as ever.
In support of our goal, we will continue our call to put rail on par with other forms of transportation by providing it with a predictable and reliable federal funding stream.
 
Joe Szabo is Administrator of the Federal Railroad Administration.