A Winter Driving Tire Safety Check-Up
Did you know that there are 11,000 tire-related crashes each year? We here at the U.S. Department of Transportation and the National Highway Traffic Safety Administration want to make sure you have the tools to avoid a crash. Your safety is our top priority.
Whether you're getting ready for a winter weekend road trip or just performing routine maintenance on your vehicle, don't forget that your tires are important for safety and savings.
Tire Facts
Only 19% of consumers properly check and inflate their tires.
1 in 4 cars have at least one tire that is significantly underinflated.
Tires lose about 1 psi (pound per square inch) of pressure each month. So be sure to check your tires monthly.
NHTSA offers everything you'll need to know about tires and safety on nhtsa.gov. It covers: buying tires, maintaining them, how age can affect their safety, and the important information contained on their labels. Want to be Tire Wise? Check out these helpful tips and look to the site for even more information.
Important Tire Safety Information
When there are problems with tires, you can rely on NHTSA to keep you informed. But they also need your help by letting them know when you believe there might be safety issues with your tires.
Contact NHTSA if you believe there is a problem with your tire(s).
Look up tire recalls and complaints.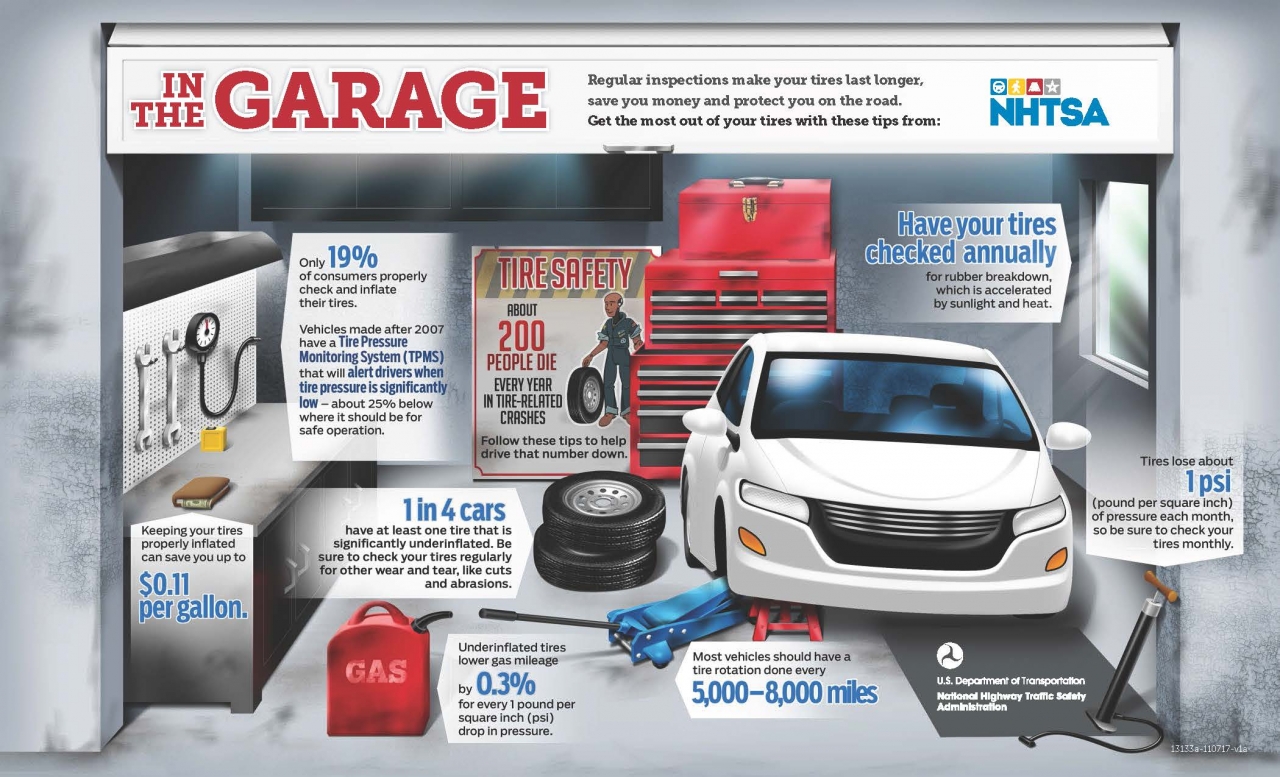 To see more #TransportationTuesday graphics and topics, visit our webpage.