Want to Know if There are Energy Pipelines Near You? There's an App for that!
Since 2008, the National Pipeline Mapping System's Public Viewer – a web-based geographic information system (GIS) – has enabled the public to view layered maps of hazardous liquid and gas transmission pipelines in a given area.
With PHMSA's new NPMS Public Viewer app for iOS, users may now generate pipeline maps anytime, anywhere – with a smartphone.
Like the web version, the NPMS mobile app provides information about commodity type, past accidents and incidents, and operator contact info for pipelines jurisdictional to PHMSA by county. The app also offers a location-based search function.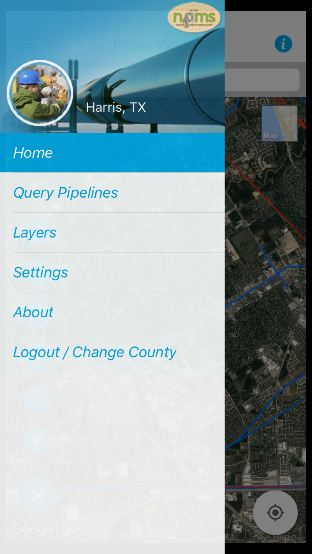 Maps generated through the Public Viewer are accurate within 500 feet at a minimum, but NPMS should never be considered an acceptable substitute for calling the 811 safe digging hotline at least 48 hours before beginning any digging projects as required by law. Calling 811 connects you with your state's One Call Center, which will then contact companies to mark the location of nearby underground facilities that may be affected by your project.
The Public Viewer app is available in the App Store.