The U.S. Merchant Marine Academy Honors the Graduating Class of 2018
The U.S. Merchant Marine Academy at Kings Point, NY conducted its 82nd commencement exercises this past Saturday, June 16th graduating 187 new Merchant Marine and Military Officers in the class of 2018.
The U.S. Merchant Marine Academy at Kings Point is one of five federal service academies. It prepares students for jobs in transportation and defense. In times of war or national emergency, Merchant Marine ships operate as an auxiliary unit to the Navy, delivering military troops, supplies and equipment overseas for U.S. forces and allies.  In 2017, these ships provided emergency relief to hurricane struck areas such as Houston, Puerto Rico and the U.S Virgin Islands.
These graduates will provide a vital role in filling the shortage of fully qualified, licensed mariners to crew commercial U.S. Merchant Marine vessels for our national defense. The Maritime Administration estimates that the nation is about 2,000 licensed mariners short for a full mobilization.
Each congressionally-nominated graduate received a Bachelor of Science Degree, an unlimited merchant marine officer license from the United States Coast Guard, and an Officer's Commission in the U.S. Navy or another branch of the military. In exchange for their education each has the option of sailing as a Merchant Marine Officer while serving in the reserves of any branch of the U.S. military, or serving on active military duty.
Learn more about the role of the USMMA at https://www.usmma.edu/
Congratulations to these brave Midshipmen!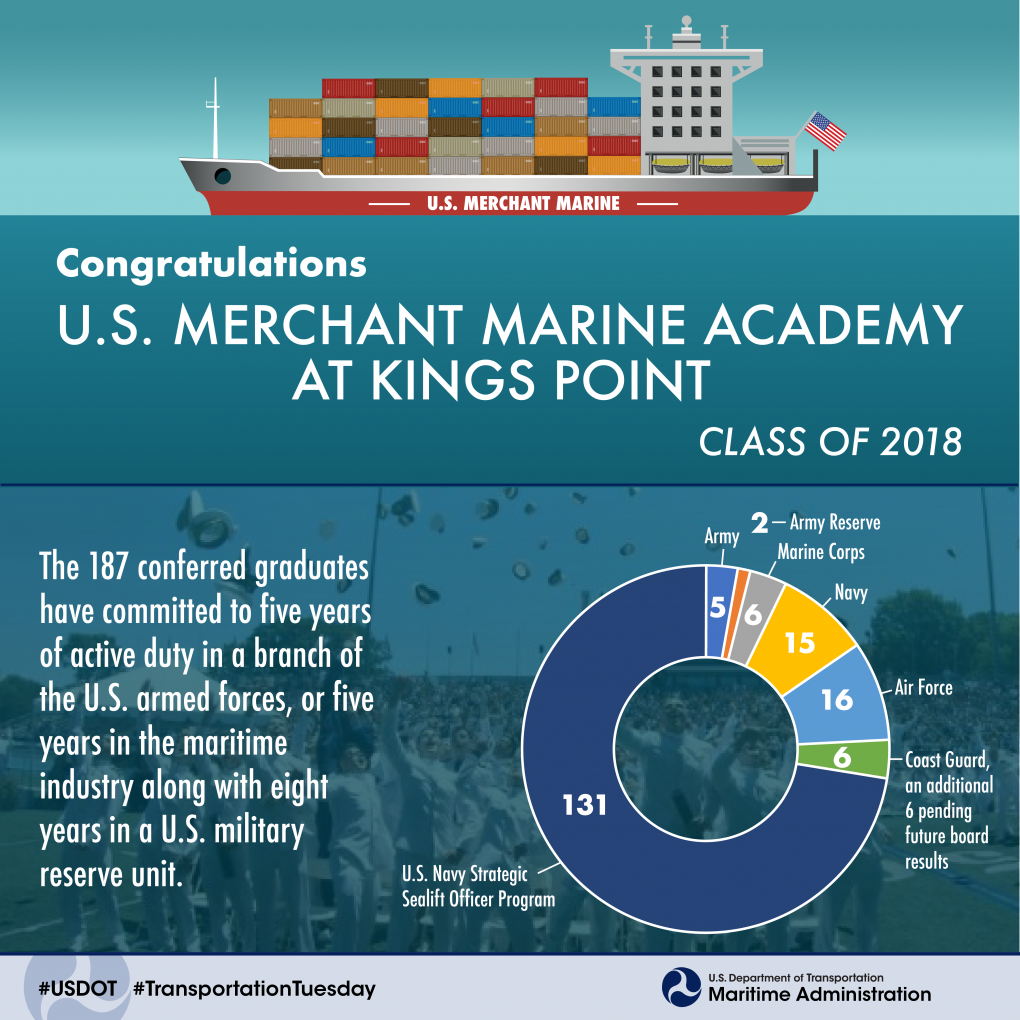 Want more #TransportationTuesday info? Visit our webpage.