Unmanned Aircraft Systems Registration
On October 25, 2017, President Trump announced a new initiative that pairs unmanned aircraft operators with state, local, and tribal governments to safely expand cutting-edge unmanned aircraft operations. The program will shape a regulatory framework that balances the benefits of UAS technology while lessening the risks to public safety and security.
An unmanned aircraft system (UAS), or drone, is an aircraft without a human pilot onboard – instead, the UAS is controlled from an operator on the ground.
When you fly a drone in the United States, it is your responsibility to understand and abide by the rules.
Whether you're a novice drone pilot or have many years of aviation experience, rules and safety tips exist to help you fly safely in the national airspace. Think of these tips as a pre-flight checklist to help you fly safely.
You must register your drone according to the rules you follow when you fly.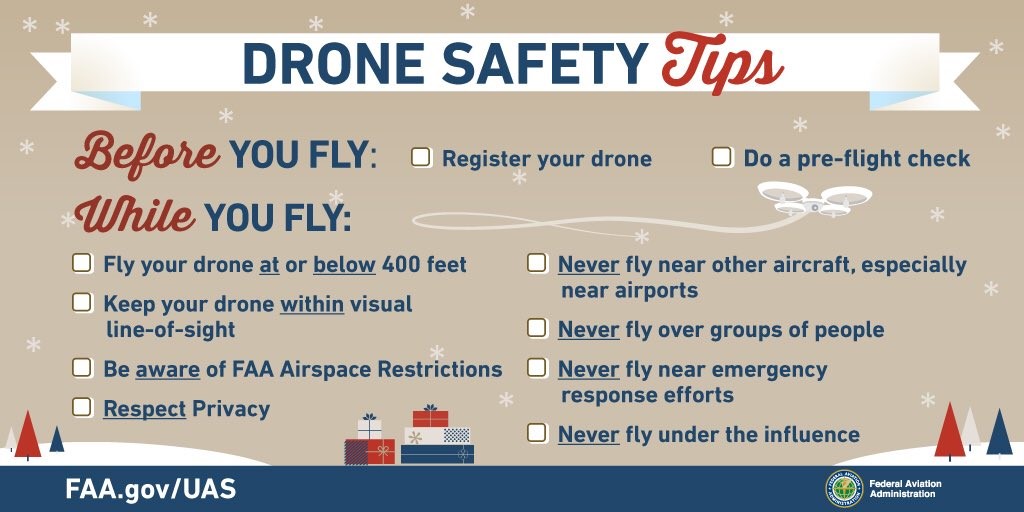 To see more #TransportationTuesday graphics and topics, visit our webpage.