Seaway Locks Integral Part of American History, Commerce
If your end-of-summer road trip includes a visit to upstate New York, we recommend you put Massena, N.Y. on your itinerary – home to the two U.S. Seaway locks. The U.S. Department of Transportation's Saint Lawrence Seaway Development Corporation (SLSDC) operates and maintains the U.S. portion of the St. Lawrence Seaway between Montreal and Lake Erie.  This responsibility includes the two U.S. Seaway locks located in Massena as well as vessel traffic control in areas of the St. Lawrence River and Lake Ontario.
The Dwight D. Eisenhower Lock Visitors' Center, located along the historic and beautiful St. Lawrence Seaway, serves tourists and ship watchers alike, with a historic and impressive view of commercial vessels from around the world as they transit the lock that raises or lowers ships more than 40 feet. guides are available to provide additional information to tourists.
The impressive sight of a ship moving through the lock hints at the economic engine the Seaway represents. Maritime commerce on the Great Lakes Seaway System sustains 227,000 U.S. and Canadian jobs, $35 billion in transportation-related business revenue, $14 billion in personal income, and $5 billion in federal, state, provincial, and local taxes each year.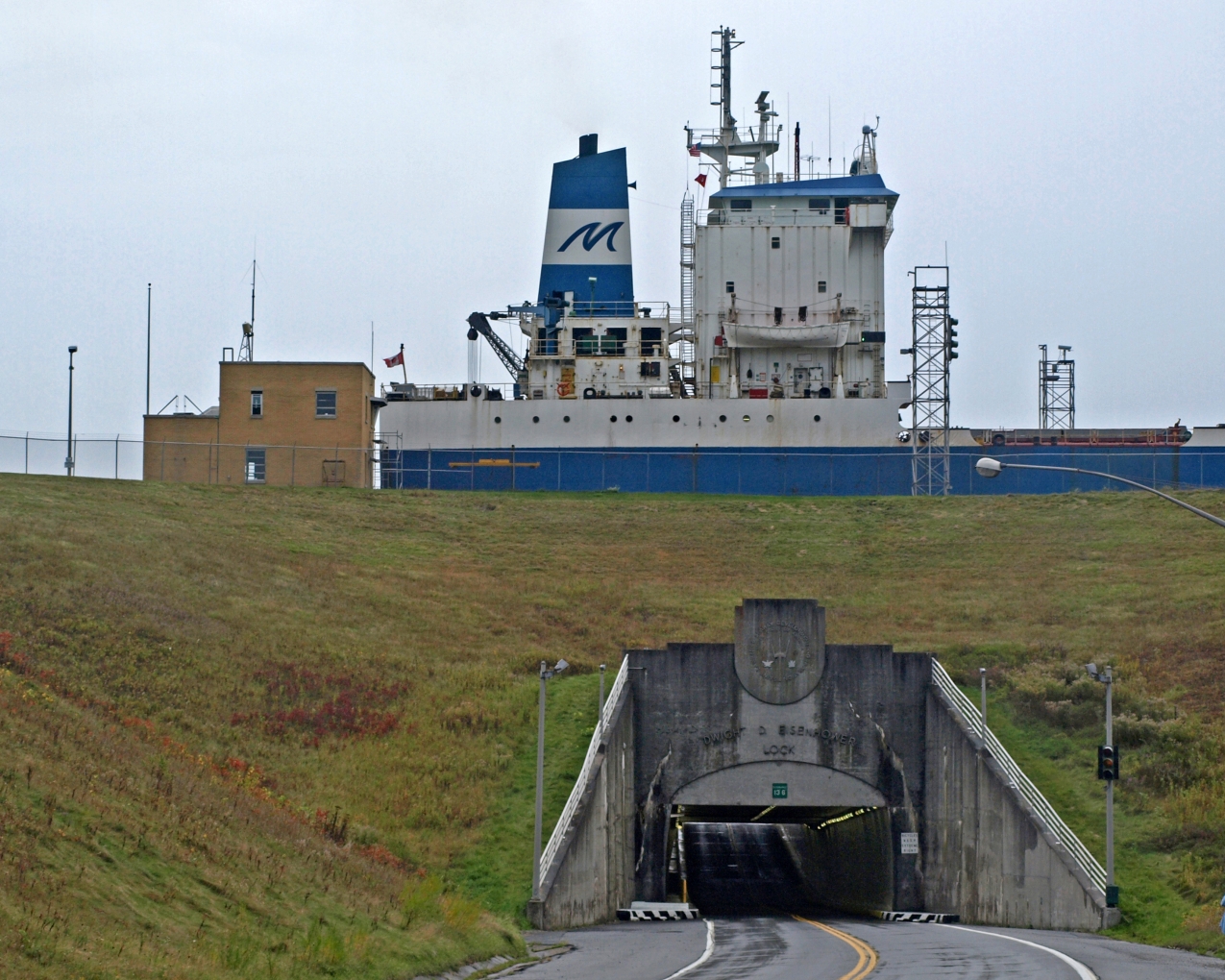 The Great Lakes St. Lawrence Seaway System provides a safe, efficient and reliable commercial waterborne connection between the Great Lakes region of North America and foreign markets worldwide.  If the Great Lakes region were a country, it would rank as the third largest economy in the world.
Historically, the Seaway's contribution to America's economic engine is undeniable. Since 1959, more than 2.5 billion tons of cargo (estimated at $375 billion) have moved to and from the Canada, the United States, and 50-plus nations. Almost 25 percent of Seaway traffic travels to and from overseas ports, especially in Europe, the Middle East, and Africa.
So hurry up and plan that late summer trip—the Eisenhower Lock Visitors' Center closes for the season the day after Labor Day!