Rev your engines—June 19 is National Ride to Work Day. The national motorcycle safety initiative is an opportunity to raise awareness about motorcyclist safety, and to remind other motorists to share the road.
In 2015, there were 4,976 motorcyclists (4,684 riders and 292 passengers) killed in motor vehicle traffic crashes—an increase of more than 8 percent from the 4,586 motorcyclists killed in 2014. From 2013 to 2014, there was actually a decrease (2%) of motorcyclists killed. However, 88,000 motorcyclists were injured during 2015, a 3-percent decrease from the 92,000 motorcyclists injured in 2014. Even though motorcycles only account for about 3 percent of registered vehicles on the road, motorcyclists are dramatically overrepresented in fatal crashes—especially those involving alcohol.
Safe riding practices and cooperation from all road users will help reduce the number of fatalities and injuries on our nation's highways. But it's especially important for motorists to understand the safety challenges faced by motorcyclists, who are more vulnerable due to size and visibility, as well as their riding practices, such as downshifting and weaving.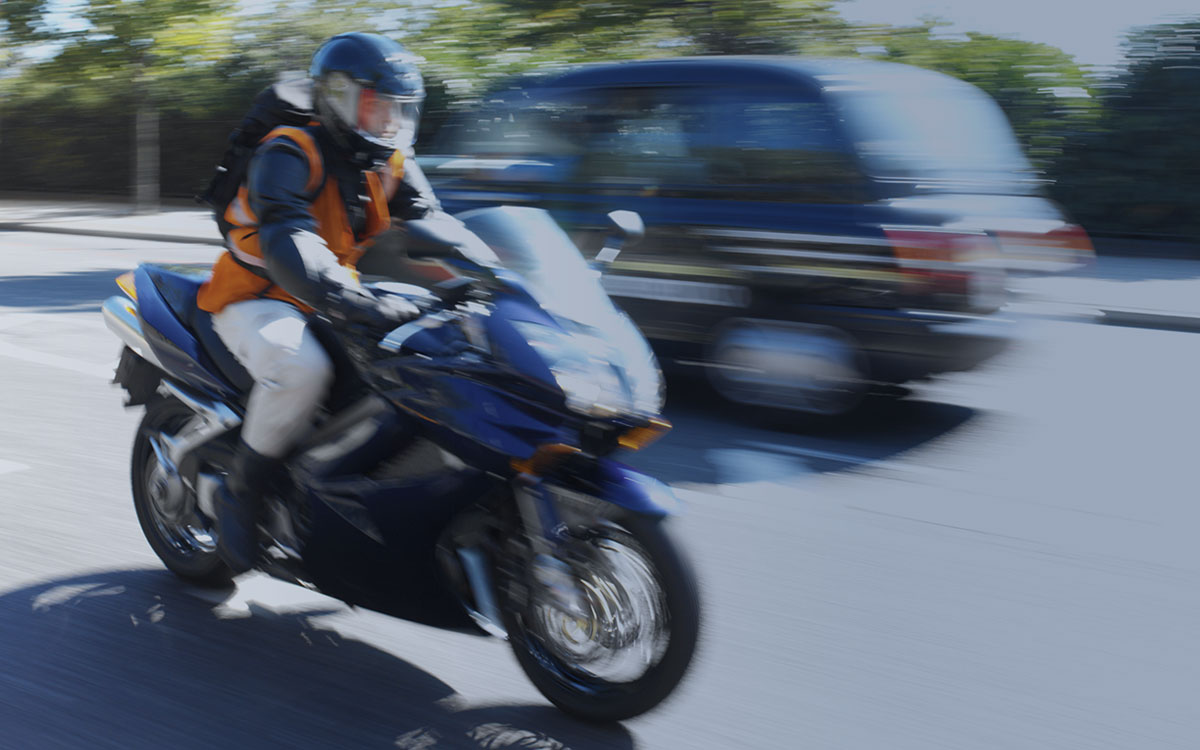 Safe riding practices and cooperation from all road users will help reduce the number of fatalities and injuries on our nation's highways. Follow these tips for a safe Ride to Work Day:
Be Properly Licensed: Although motorcycle-licensing regulations vary, all States require a motorcycle license endorsement to supplement your automobile driver's license. To receive the proper endorsement in most states, you'll need to pass written and on-cycle skills tests administered by your State's licensing agency. Some States require you to take a State-sponsored rider education course. Completing a motorcycle rider education course is a good way to ensure you have the correct instruction and experience it takes to ride a motorcycle. For the motorcycle rider-training course nearest you, call the Motorcycle Safety Foundation at (800) 446-9227.
Practice Safe Riding: Take the time to get accustomed to your motorcycle before hitting the open road. Make sure you know how to handle your motorcycle in a variety of conditions (e.g., inclement weather or encountering hazards such as slick roads, potholes, and road debris). If you plan to carry cargo or a passenger, be prepared to make adjustments to the tires, suspension, and placement of the load.
Check Your Motorcycle's Health: Before every ride, check the tire pressure and tread depth, hand and foot brakes, headlights and signal indicators, and fluid levels. You should also check under the motorcycle for signs of oil or gas leaks. If you're carrying cargo, secure and balance the load on the cycle and adjust the suspension and tire pressure to accommodate the extra weight. If you're carrying a passenger, he or she should mount the motorcycle only after the engine has started; should sit as far forward as possible, directly behind you; and should keep both feet on the foot rests at all times, even when the motorcycle is stopped. Remind your passenger to keep his or her legs and feet away from the hot muffler. Tell your passenger to hold on firmly to your waist, hips, or belt; keep movement to a minimum; and lean at the same time and in the same direction as you do. Do not let your passenger dismount the motorcycle until you say it is safe.
Wear Your Helmet: Wear a DOT-compliant helmet and use reflective tape and gear to be more visible. In 2015, the reported helmet use rate for alcohol-impaired motorcycle riders killed in traffic crashes was 51 percent, as compared to 65 percent for those with no alcohol consumed.
Ride Sober: Never ride while impaired or distracted—it is not worth the risk of killing or injuring yourself or someone else. Plus, a DUI costs $10,000 on average, and can lead to jail time, impoundment of your motorcycle, loss of your operator's license, and higher insurance rates.

For more information about the safe motorcycle riding habits, visit https://www.nhtsa.gov/road-safety/motorcycles.