The President Who Was a Mining Engineer
Posted by Acting Deputy Federal Highway Administrator Butch Waidelich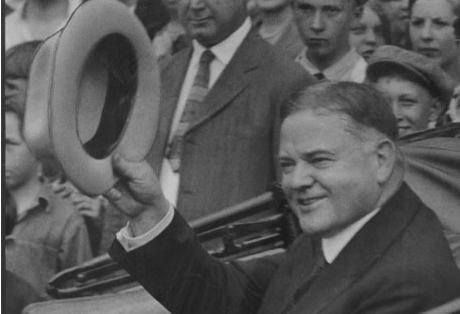 All week long, we are observing National Engineers Week – a week-long celebration of the many contributions engineers have made to our lives and to society as a whole – and extending a heartfelt welcome to the next generation of engineers.
Throughout the 1920s, America was in love with cars. Henry Ford was still a leading manufacturer, but he was hardly the only one.  By 1928, 24.7 million cars and trucks were on the road – which was twice the amount of only six years before. Design work on the as-yet unbuilt Golden Gate Bridge had only just started, and construction of the Boulder Canyon Dam – eventually to be renamed the Hoover Dam – had just been authorized.  
America was entering the Golden Age of engineering, and one of America's greatest engineers was its newly elected president – a mining engineer named Herbert Hoover.
Using his engineering training from Stanford University, Hoover's mining career took him all over the world where he inspected mines to improve their yield. Several of his university lectures on the subject were published in 1909 as "Principles of Mining," and became a standard textbook. He soon had a job working in the gold mines of Nevada, where – as he wrote in his memoirs – "[I] got a job at pushing a car in the lower levels of the Reward mine for $2 a day, on a ten-hour night shift and a seven-day week."
Aside from his various other pursuits, Hoover led a successful effort to feed an estimated 7 million people struggling to avoid starvation in Belgium during World War 1. He later became president of the Federated American Engineering Societies where he applied his theories on increasing efficiency and reducing waste – which he later applied throughout the U.S. Department of Commerce when President Calvin Coolidge appointed him as its Secretary.
Hoover was elected President in 1928, but the Great Depression made a successful reelection bid impossible. In the years that followed, Hoover remained engaged in public life and accepted a request from President Harry Truman to assist in feeding post-World War II Europe. Hoover lived more than 31 years after his presidency, a record that remained until Jimmy Carter broke it in 2012.
Engineers like to say that, if they had a lever long enough, they could move the world. Hoover's many successes prove that moving the world doesn't always take a lever.