NETT Council Establishes Two New Working Groups
Posted by The U.S. Department of Transportation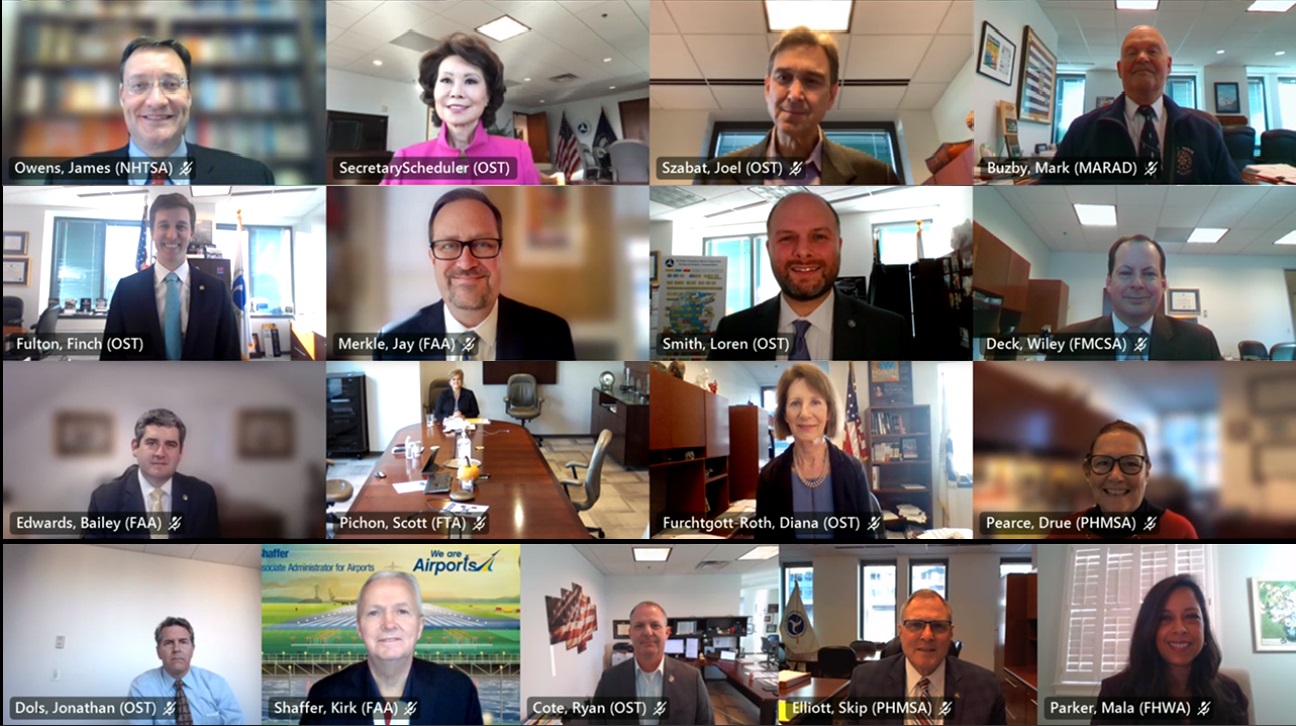 America is in a historic period of transportation innovation, with a number of new technologies that can be used in many different transportation systems. To engage with these innovative technologies, Secretary Chao created the Non-Traditional and Emerging Transportation Technology (NETT) Council to identify and resolve jurisdictional and regulatory gaps that may impede the safe deployment of emerging technologies. The Council fosters better internal coordination, responsiveness to new and innovative transportation technologies, and provides external stakeholders useful resources.  
The Department is responsible for ensuring that innovation is safe, appropriately managed, and serves both urban and rural America in terms of economic productivity and global competitiveness. The publication of Pathways to the Future of Transportation in July 2020 provided much-needed guidance and a framework for innovators to engage with the Department when advancing new technologies for transportation.  
Based on input received from innovators and stakeholders through public comments and direct engagement with the Department, the Department launched two new working groups under the NETT Council—one on Personal Rapid Transit (PRT) and the other on Advanced and Urban Aerial Mobility (AUAM). This is in addition to the tunneling and hyperloop working groups already operational. 
Whether you consider them to be a new type of helicopter, an advanced drone that carries people, or even a flying car, AUAM technologies are developing quickly. While the Federal Aviation Administration (FAA) continues to make progress on certifying AUAM technologies, the organizations involved in developing this technology are turning to the Department for further guidance. The AUAM working group will support the Department in exploring the regulatory and funding requirements, operational constraints, multimodal connections and partnerships needed to bring this technological advancement forward for public use.
In the area of mass transportation, PRT systems consist of high-speed, automated, pod vehicles on elevated tracks. PRT system innovators are working with the Department to understand similar issues related to regulatory and funding requirements, operational requirements, and partnerships to deploy the new transportation technology in local communities. The PRT working group will approach this technology with an approach similar to that used with hyperloop systems, and determine what authorities and regulatory requirements might apply.
America needs the Federal government to keep pace with the vision and ingenuity of its people. Already, we are seeing that the tech-neutral, open-door approach that the Department has established has provided clarity on the regulatory future of these technologies, which in turn has unlocked hundreds of millions in private sector investments. The creation of these two new working groups will help ensure that these technologies can develop safely, and without delay. 
###