National Work Zone Awareness Week
The U.S. Department of Transportation's Federal Highway Administration recognizes April 9-13 as National Work Zone Awareness Week. 
This year's theme: "Work Zone Safety: Everybody's Responsibility' is part of a concerted effort at the state level to educate drivers about the need to drive safely around road work zones.  The Federal Highway Administration's Work Zone Management Program is also working all year round to provide transportation practitioners with assistance for planning, designing, and implementing safer work zones.    
Nearly 800 people were killed and tens of thousands injured in road work zones in 2016.  Most of these fatalities were drivers and passengers. Approximately 15-20% of road work zone crashes involve non-motorists – pedestrians and bicyclists. 
In all cases, these crashes are unacceptable and preventable. The national significance of this important safety message is one for all of us at the USDOT, which is why U.S. Transportation Secretary Elaine L. Chao is reminding all the USDOT agencies that tomorrow Wednesday, April 11 is "Go Orange Day". USDOT staff, roadway safety professionals and advocates across the country are encouraged to wear orange to show support for work zone safety!
Please help us support this important safety message by using the hashtags #Orange4Safety and #OrangeForSafety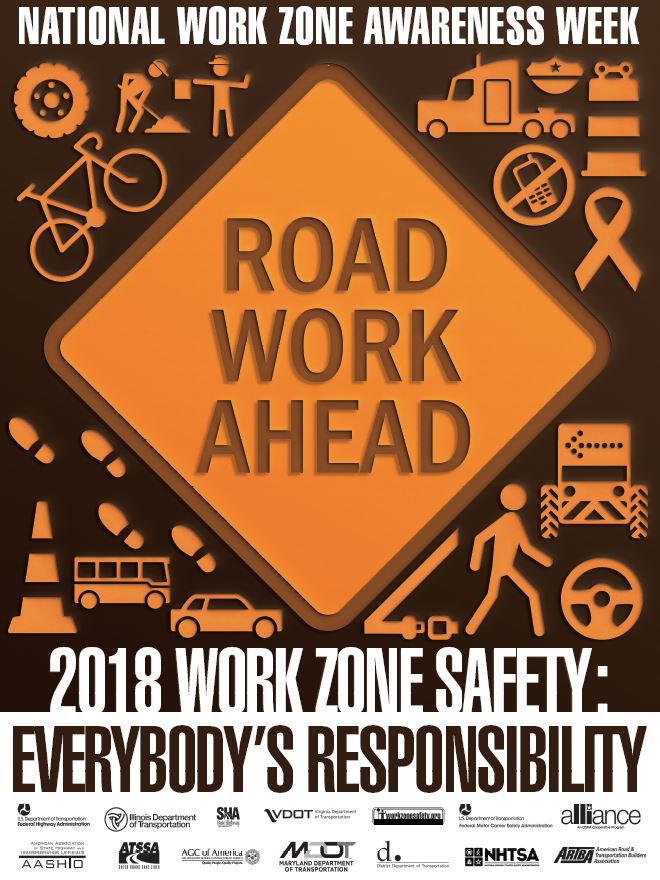 To see more #TransportationTuesday graphics and topics, visit our webpage.