Motorcycle Advisory Council Holds First Meeting, Plans to Help FHWA Reduce Fatalities
Posted by FHWA Associate Administrator Beth Alicandri, Office of Safety
Earlier this month, the Motorcycle Advisory Council (MAC) – a new federal committee created to advise the Federal Highway Administration – met at the National Highway Institute in Arlington, Va., for its inaugural meeting. As directed by Congress, the MAC's task is to identify engineering-related infrastructure solutions that can reduce fatalities involving motorcyclists. This is no small endeavor. Data compiled by the National Highway Traffic Safety Administration shows that 5,286 of the 37,461 roadway fatalities in 2016 involved motorcycles – representing a 5 percent increase over the previous year.
The MAC consists of ten members selected by the U.S. Secretary of Transportation Elaine L. Chao. These men and women come from across the country and are experts in a wide range of motorcycle-infrastructure topics. Each is a motorcyclist and, combined, the MAC members have over two centuries of riding experience. The meetings are open to the public and, for the first meeting, additional attendees were present including representatives from the American Association of Motor Vehicle Administrators, the Motorcycle Industry Council, Dynamic Research, Harley Davidson, Squire Patton Boggs and the Motorcycle Riders Foundation. 
The day-long meeting inspired substantial discussion on many infrastructure issues, such as work zones, roundabouts, roadside hardware, roadway maintenance practices, the potential consequences of automated vehicles and crash testing, among others.
In the months ahead, the MAC will reconvene and determine how to advise FHWA on these important issues. For its part, FHWA has research underway to identify key infrastructure-based safety issues for motorcyclists. The centerpiece of this work is the Motorcycle Crash Causation Study, which collected data on over 350 motorcycle crashes. The data will offer analysts new insights into how to enhance roadway safety for all drivers, regardless of their vehicle type.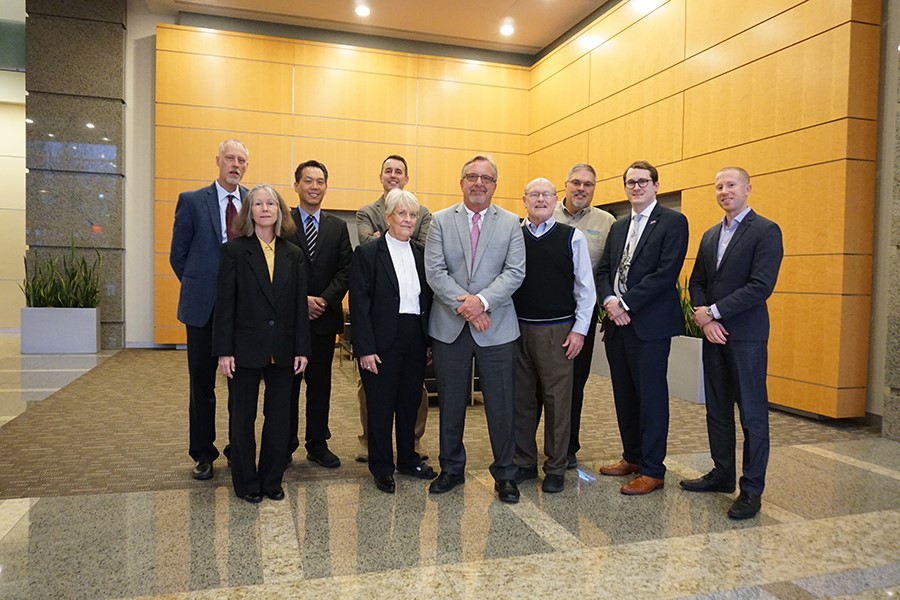 In 2016, three were 5,286 motorcycle-related fatalities on U.S. roads. The newly formed Motorcycle Advisory Council (MAC) will help FHWA make roads safer for everyone.  From left to right in the photo above are MAC Members Dr. Craig Shankwitz of Montana State University; Fay Taylor, formerly with the Ohio Department of Transportation; Dr. Chanyoung Lee of the University of South Florida; Dr. Shane McLaughlin of Virginia Tech; Jane Lundquist of the Texas Department of Transportation; American Traffic Safety Services Association Representative James Baron; Michael Crow of the Kansas Asphalt Pavement Association; Eric Line of the Michigan Department of Transportation; Michael Sayre of the American Motorcyclist Association; and Joel Provenzano of the Florida Department of Transportation.