Keep Children Safe on the Way Back to School
Now is a great time to review back-to-school safety tips. However they travel to school—by bus, family car, carpool, on bike, or by foot—we need to talk to our kids about safety. From 2006 to 2015, there were 301 school-age children (18 and younger) killed in school transportation-related crashes. Make sure you discuss the tips below with your child to keep them safe on the road to and from school.
By any measure, school buses are the safest way for children to travel to and from school. But it's critical that children are taught how to stay safe when they're around school buses. Over the last decade, nearly two-thirds of the school-age pedestrians fatally injured in school transportation-related crashes were struck by school buses or vehicles functioning as school buses. Teach your child to always wait five giant steps from the road, look left-right-left to make sure no cars are coming, and wait until the driver signals it's safe to board.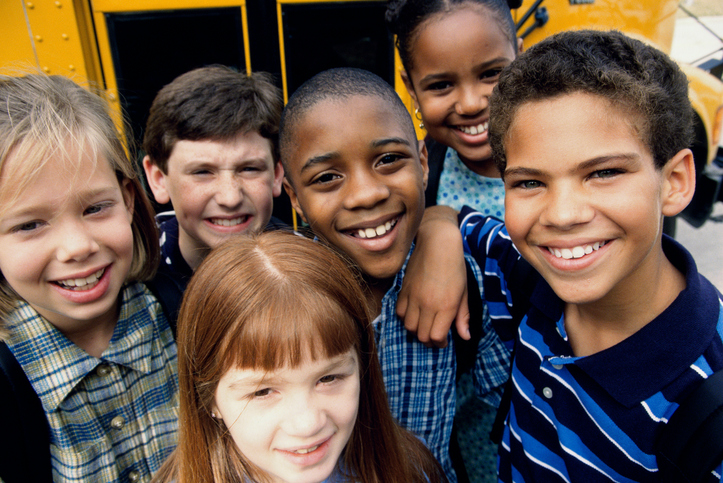 Walking to school is great exercise and allows kids time outdoors before they go in to face their studies. But children 10 years and younger should be accompanied by an adult or young adult on their way to and from school. Educate your child on the importance of walking on the sidewalk, and teach them to always use a crosswalk when available.
Biking is also a fun, healthy way to get to and from school. Teach your child to always wear a properly fitted helmet, and to use routes that offer bike lanes whenever possible. Explain to your child the importance of riding in the same direction as traffic, stopping at all stop signs and signals, and never using headphones or cell phones while riding.
If the family vehicle or neighborhood carpool is how your child is getting to school, make sure he or she has a safe and trusted driver behind the wheel, that everyone in the vehicle is always buckled up, and, if they child is 12 or younger, that he or she is always riding in the back seat or the appropriate car seat. Children in the front seat are 40 percent more likely to be injured in crashes.
It's also a great time to remind your teens of the importance of safety behind the wheel. Sending or reading a text takes your eyes off the road for 5 seconds, and at 55 mph, that is equivalent to driving the length of an entire football field with your eyes closed. In 2015 alone, 3,477 people were killed, and 391,000 were injured in motor vehicle crashes involving distracted drivers. Teens were the largest age group reported as distracted at the time of the fatal crash.
As summer comes to a close, keeping back-to-school safety top-of-mind will ensure a successful and productive school year. Whether you're gathered around the dinner table or driving to the mall, it's always a good time to start the conversation with your children and continue it year-round.
Best wishes for a safe and happy school year!