Help us Raise Awareness about Vehicular Heatstroke
Posted by The National Highway Traffic Safety Administration
On Monday, July 31, NHTSA will host a #HeatstrokeKills Tweetup to help raise awareness about the dangers of vehicular heatstroke. We'll be tweeting every 15 minutes for 24 hours. Join us for this life-saving conversation with tweets and retweets of your own, and help us spread this life-saving message to your friends, families, and followers.
Each summer, DOT and NHTSA warn parents and caregivers about the dangers of leaving children alone in hot vehicles. Vehicular heatstroke kills a child in the United States every nine days. Since 1998, there have been 726 deaths, 26 already this year. Each loss is 100-percent preventable. It's time to stop vehicular heatstroke from killing our children. The time to take action is now.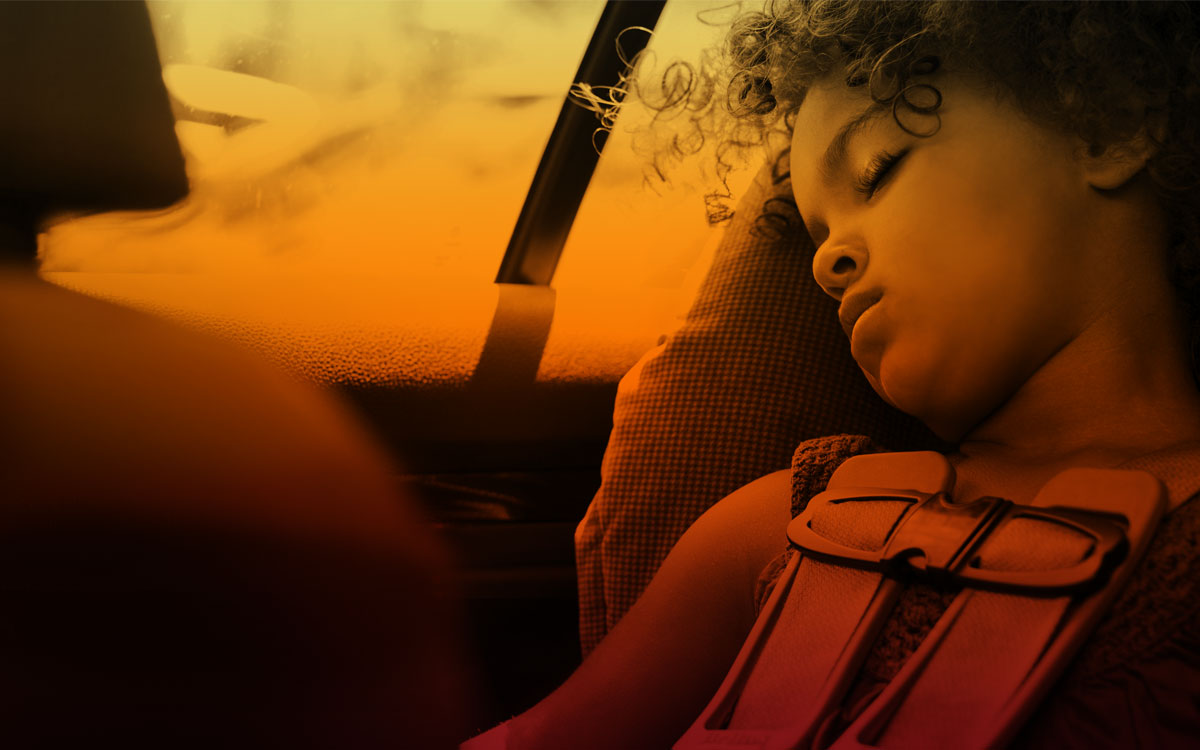 Tragically, heatstroke is one of the leading causes of death among children. It's easy for parents to believe this could never happen to them. However, most of the deaths are accidental. Even great parents can make mistakes. They can forget their child in the back seat. A break from routine can cause a parent or caregiver to accidentally put their child at risk. Sometimes, it's as simple as a child playing around in an unattended car and locking themselves in. Whether you're a parent, a caregiver, or a bystander, it's critical to understand how vulnerable young children are to heatstroke, and how important it is to pay attention when your child is in the vehicle.
Here are some important things to know about heatstroke:
Children overheat up to five times faster than adults, and babies and toddlers are at highest risk.
Even at an outside temperature of 60 degrees, the temperature inside your car can reach 110 degrees.
In 10 minutes, a car's temperature can rise over 20 degrees.
Opening windows will not prevent heatstroke.
A child dies when his/her body temperature reaches 107 degrees.
On the Lookout for Heatstroke
As temperatures continue to rise this summer, stay on the lookout for signs of heatstroke:
Red, hot, moist, or dry skin
No sweating
Strong, rapid pulse or slow, weak pulse
Nausea
Confusion or strange behavior
As a parent or guardian, always remember to check the back seats of your vehicle before you lock it and walk away; keep a stuffed animal or other memento in your child's car seat when it's empty, and move it to the front seat as a visual reminder when your child is in the back seat; and, if someone else is driving your child, or your daily routine has been altered, always check to make sure your child has arrived safely. Also remember that children should not play in or around an unattended car—this increases their chances of climbing in and trapping themselves, putting them at further risk for heatstroke.
If You See Something, Say Something
If you see a child alone in a car, do not wait more than a few minutes for the driver to return-- call 911 immediately. Doing so could save a child's life, and there are "Good Samaritan" laws in place to protect you. Once you've called 911, remove the child from the car and spray the child with cool water (not an ice bath). If the child is responsive, stay with the child until help arrives, and have someone else search for the driver.
Heatstroke kills. For more information, or to help spread the word visit our website.