FHWA Goes Pink for Breast Cancer Awareness Month
Posted by Acting Federal Highway Administrator Brandye L. Hendrickson
October is Breast Cancer Awareness Month, and many people throughout the FHWA and across the nation wore pink on Friday to raise awareness and to remember those affected.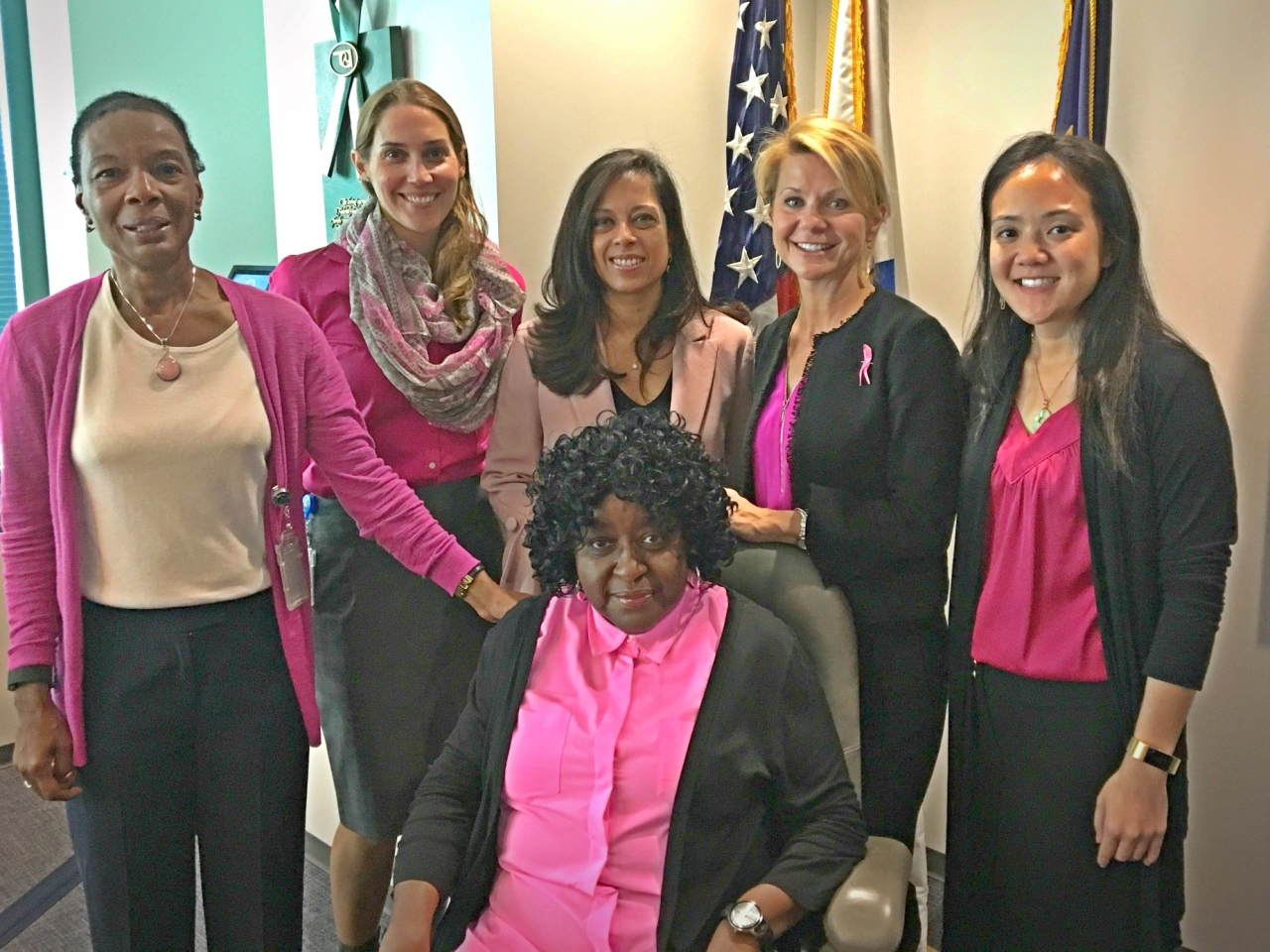 Earlier this month, the American Cancer Society reported that breast cancer death rates fell almost 40 percent over the last 25 years. Researchers attribute this to screening and early detection by self-exams, mammography and improvements in treatments over the recent decades. In the weeks ahead, particularly during the Federal Benefits Open Season, I encourage you to consider what the various health plans offer – specifically regarding cancer detection, screening and preventive care.
While this trend is a positive one, it doesn't lessen the pain of individuals or their loved ones struggling with this terrible disease. I know this firsthand. My sister, Mia Ware, lost a five-year battle with breast cancer in 2004 at the age of 36. She left behind a wonderful life, a young son, and an amazing husband. However, through her battle, volunteer work, and positive message, she also educated thousands of people about the importance of early detection and saved countless lives. In fact, she saved mine by encouraging me to participate in genetic testing – which later revealed a BRCA-1 genetic condition. This information empowered me to chart my own healthcare path before cancer did it for me.
Statistically speaking, there is a good chance you also have a story to tell, or a loved one to remember. I encourage you to support Breast Cancer Awareness Month all year long, and make your healthcare a priority.