On the Federal Transit Administration's Birthday, Much to Celebrate
This week, we celebrate the anniversary of the Federal transit program, which was created on July 9, 1964.
Over a half a century ago, shortly before the U.S. Department of Transportation was created, the Urban Mass Transportation Act (UMTA) established the program that is today managed by the Federal Transit Administration (FTA). Since then, growing numbers of people have hopped on subways, light rail, buses, bus rapid transit systems and ferries to travel to work, school and other important activities.
On the program's birthday, the FTA has reason to celebrate. As the agency works to improve public transportation for America's communities, FTA grants, technical assistance, research and oversight activities provide safe and efficient travel options for millions of people every day.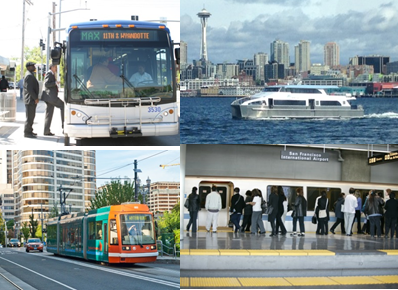 Americans Take Transit
Fifty three years after the UMTA, the Federal transit program supports services delivered in metropolitan and rural America by more than 3,000 public transportation providers. According to FTA's National Transit Database, Americans took 10.2 billion trips on public transportation in 2016 alone. Overall, transit ridership has increased 26 percent during the last 20 years.
The growth in people taking transit may be partly economic, as transit benefits American households. Taking transit can lower monthly transportation costs by decreasing expenses such as maintenance, car insurance, parking and fuel.
New transit investments grow out of local and state planning to meet important needs. FTA annually awards approximately 2,000 grants a year to support public transportation across the country with most of those funds going to state and local governments and transit agencies according to formulas based on population and ridership set by Congress.
Urban grants fund transit in population centers – cities, towns and suburbs – that provide daily access for people to get to jobs, school, medical appointments and other activities. Funding from the FTA's rural formula goes to towns and rural areas with populations of less than 50,000. These funds mainly support bus services that are critical for maintaining the quality of life for many residents. FTA's rural program also supports the transportation needs of Native American tribes.
In addition, the FTA provides funding for services such as paratransit and programs that expand transportation mobility choices to ensure that people with disabilities and older adults are not left behind.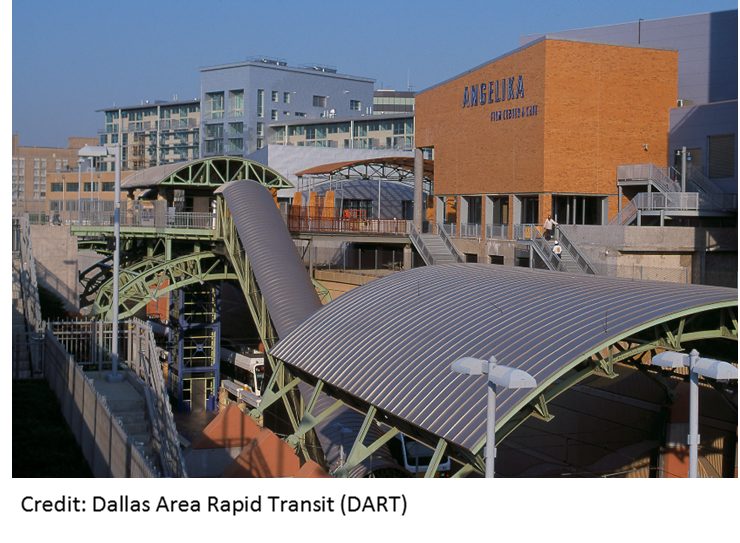 Economic Development
FTA-funded transit centers have proven to be catalysts for small scale economic development. For instance, Springfield, Missouri's City Utilities agency opened a new bus transit center in 2016 with FTA funding aimed at improving traffic flow and better serving its bus passengers, who take about 1.5 million trips a year. It replaced a 30-year-old transfer station and, with a new location on Main Street, is expected to give local businesses a boost.
Support for public transportation has also grown among community and business leaders, who credit transit as a sound investment. Cleveland's HealthLine, a bus rapid transit system built in 2008, has been recognized for its significant economic development to the city. In the nine years since it opened, the HealthLine has generated more than $4 billion in economic development along the corridor, including the construction of more than 4,000 new homes and 7.9 million square feet of commercial development as well as the creation of 13,000 jobs.
In Dallas, the 96-mile-long light rail system started in 1996 has become a driver of economic development in the region. Dallas Area Rapid Transit (DART) reports more than $7 billion has been invested along the rail line, which is based on development projects within a quarter-mile of stations.  The light rail also is credited with creating some 50,000 jobs and an additional $3 billion in wages – or a 157 % return on the local, state, and federal investment.
Our Federal transit program has benefited the lives of millions of Americans over the past 53 years, and the FTA looks forward to serving our country's local communities in the years ahead.