Enabling Technologies for Bus Transit Automation
The U.S. Department of Transportation's Federal Transit Administration (FTA) is exploring the use of automation technologies in transit bus operations. These technologies enable systems in which at least one element of vehicle control (e.g. steering or speed control) occurs without direct driver input. This could enable driver assistance features like lane-keeping, precision docking and Automated Emergency Braking. In the future, we may see more flexible and dynamic transit services through fully automated buses.
To help facilitate automation in bus transit and mitigate the challenges, FTA has developed a Strategic Transit Automation Research Plan that identifies a research agenda and outlines a strategy leveraging the strengths of the public sector, private sector, and academia. The plan emphasizes the following interrelated work areas.
Enabling Research
To accelerate the entry of manufacturers, suppliers, and transit providers into automation by building common understanding of and solutions for foundational challenges.
Integrated Demonstrations
To grow industry and expand knowledge base by demonstrating market-ready technologies in real-world settings. These demonstrations also develop, test, demonstrate, and evaluate new automation capabilities.
Strategic Partnerships
To improve quality of research by others and disseminate findings to the broad community, expanding participation of providers and suppliers.
For more information, visit https://www.transit.dot.gov/automation-research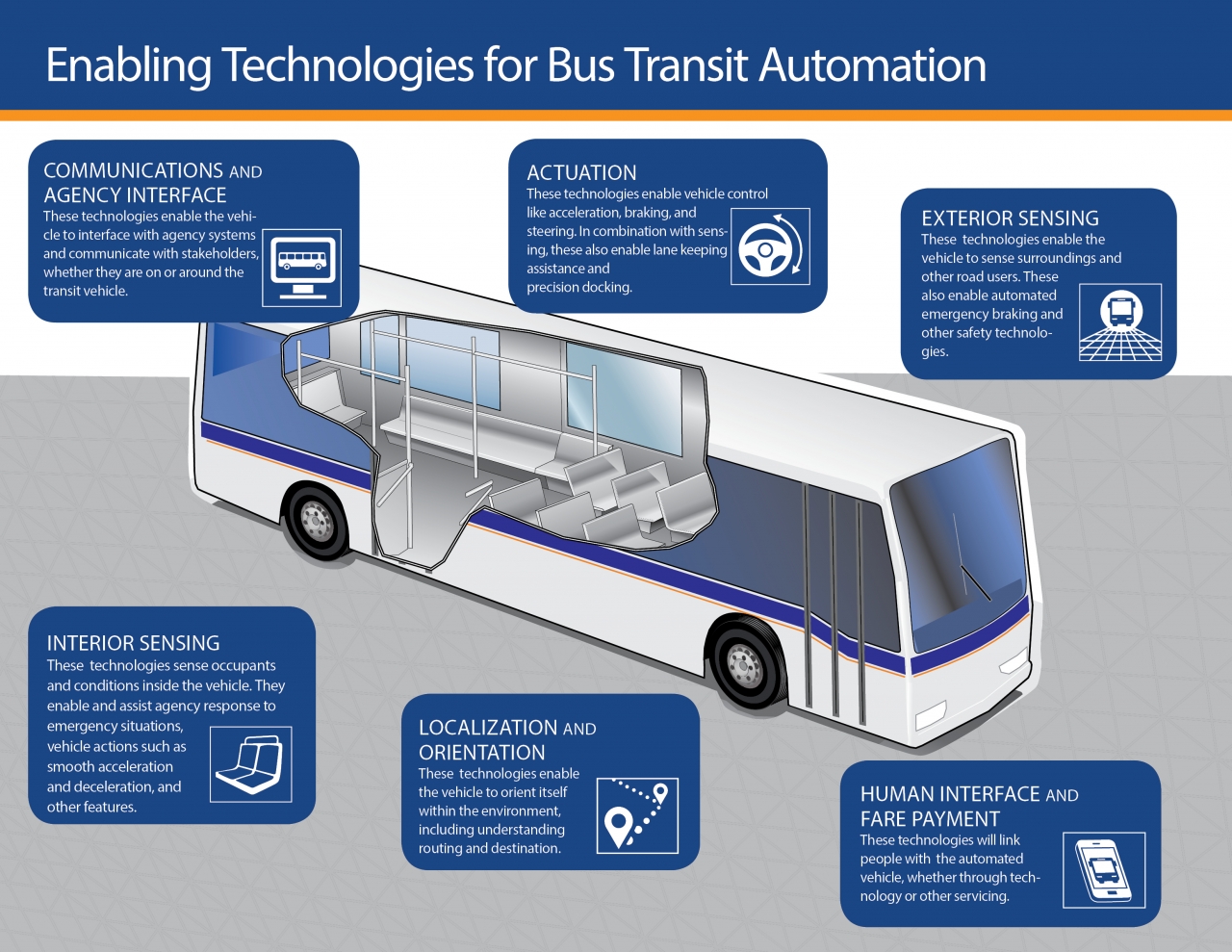 To see more #TransportationTuesday graphics and topics, visit our webpage.