The Emergency Relief Program
The U.S. Department of Transportation's Federal Highway Administration's (FHWA) Emergency Relief program, provides funds for emergency and permanent repairs on Federal-aid highways and roads, tribal transportation facilities, and roads on Federal lands that the Department finds have suffered serious damage because of natural disasters or catastrophic failure from an external cause. 
Transportation becomes even more important when communities are struggling to recover from natural disasters and catastrophic failures.  Federal support is often key to getting highways and bridges back up and running again. People often rely on these vital links in order to go about their daily lives.  Businesses also need them to move their goods and reach their customers. Without this stream of funds, states would be burdened when making these necessary repairs. 
Last week the Department allocated $14 million in "quick release" Emergency Relief funds to help restore access to essential roads and bridges damaged by Hurricane Florence throughout North Carolina. This $14 million "quick release" payment will reimburse NCDOT for its initial expenditures for emergency traffic operations and use of State forces and emergency contracts to repair damaged roadways. An additional $8 million was also allocated to South Carolina.
States rely on emergency relief funding, and it has helped them rebuild in the aftermath of extreme weather and other catastrophic events that have struck their communities.  Help is on the way – one state at a time.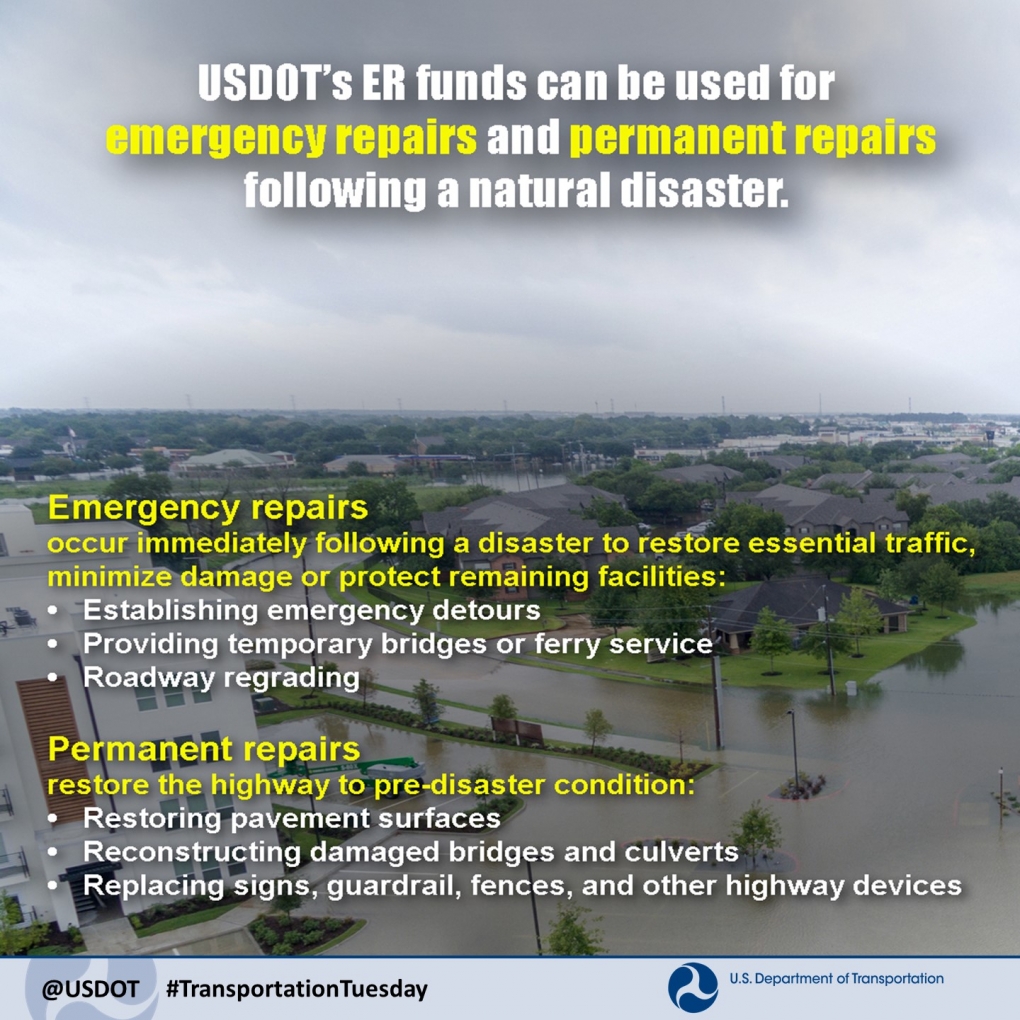 Want more #TransportationTuesday info? Visit our webpage.