Don't let drunk driving ruin your holiday
Posted by the National Highway Traffic Safety Administration
As summertime comes to an end, keep in mind safe driving habits as you head out to Labor Day holiday parties. It's always essential, no matter where you are driving or how long, to remember: Drive Sober or Get Pulled Over.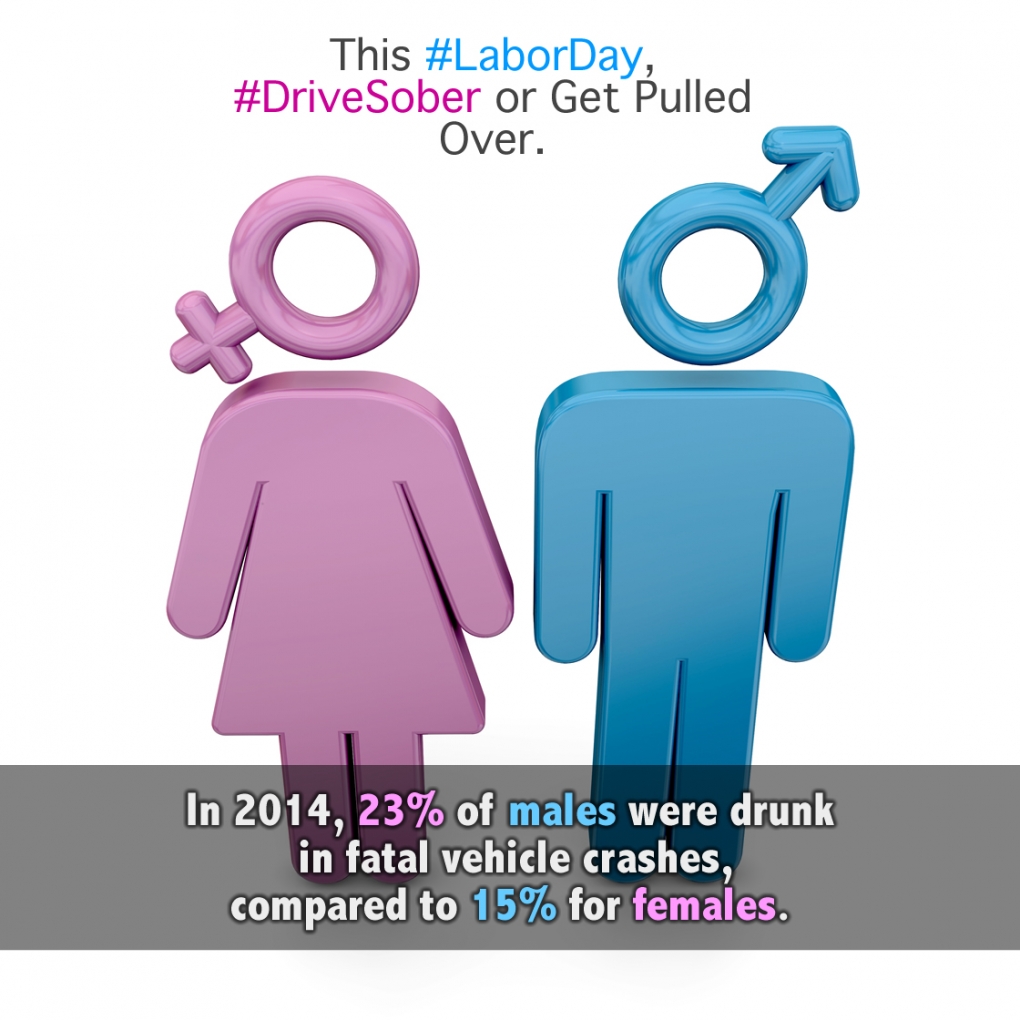 Tragically, the Labor Day holiday weekend is one of the most dangerous for travelers, as the roads carry higher numbers of drunk drivers. That's why this Labor Day, the National Highway Traffic Safety Administration is teaming up with state and local law enforcement for a special enforcement effort August 16 – September 4 to help cut down on drunk driving and keep people safe. NHTSA is spending $13 million during the enforcement period as part of a national media advertising campaign in hopes of reaching the greatest number of drivers yet to let them know: The patrols are out, and if you are caught driving drunk, you will be arrested.
It is illegal in the United States to drive with a blood alcohol concentration of .08 or higher. Yet, every year, approximately one-third of all deaths on our roads involve drunk drivers. In 2015 alone, 10,265 people were killed in drunk driving crashes—that's one person killed every 51 minutes every day of the year.
The consequences of drunk driving may not always result in death, but the alternative is also grim. With a DUI, a driver faces jail time, the loss of a driver's license, and higher insurance rates, along with dozens of other expenses, including attorney fees, court costs, car towing and repairs, and lost wages due to time off from work. In fact, drunk-driving fees can cost up to $10,000. Then, there is the humiliation and consequences of telling family, friends, and employers about the arrest.
There is never an excuse for drunk driving. Even if you find yourself out at the bar needing a ride there are several ways to get home safely without driving impaired: call a trusted, sober friend or family member; call a taxi or a local sober ride program; or download NHTSA's SaferRide app, which can help you find your local cab company's number or send your location to a friend so they can come pick you up. The app is available for Android devices on Google Play, and Apple devices on the iTunes store.
Remember: It is always best to plan your party strategy before you drink. And never, ever let your friends drink and drive. If necessary, take away the keys. Your friend will thank you later. If you choose to drink and drive—and it is a choice—you put your life and others at risk. This Labor Day, and every day, remember: Drive Sober or Get Pulled Over.