From Desegregation to Accessibility: Americans Take 5.3 Billion Bus Trips Each Year
Posted by the Federal Transit Administration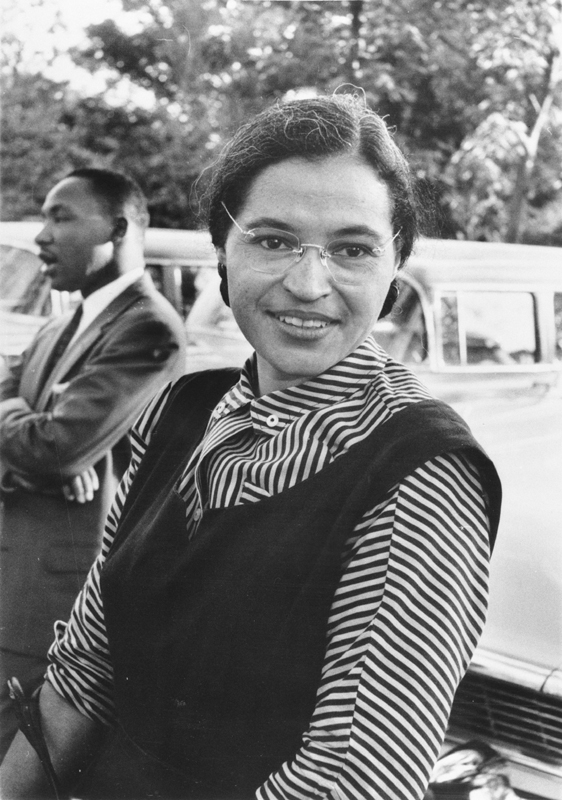 Rosa Parks remains one of the most recognizable figures of the Civil Rights era after she famously refused to give up her seat on a city bus in 1955. After defying a Montgomery, Alabama ordinance that required African Americans to sit in the back of the bus and comply with requests to move for white passengers, Parks was arrested. Following her arrest, the African American community organized a city-wide bus boycott that lasted close to a year and helped propel the nation's Civil Rights movement.
The city's discriminatory laws that prompted Parks' act provide a visible contrast to today's bus systems. Racial discrimination is illegal in current transportation laws. More than that, buses are now among the most equitable ways for people to access jobs, school, health care and other services.
In 1956, the U.S. Supreme Court ruled in favor of bus desegregation. In 1990, the Americans with Disabilities Act (ADA) opened more doors by requiring public transportation to be accessible to all, prohibiting discrimination against people with disabilities. Now, virtually all U.S. transit buses are equipped with lifts and other features to ensure accessibility, and the ADA provides for accessible non-bus service for those who need it.
Buses provide a mode of transportation in rural and urban places.  In rural America, buses link residents of rural towns to opportunities in job centers. They take tribal residents from reservations to jobs and services, sometimes over long distances.
Rosa Parks' actions were pivotal in affirming the dignity of everyone using public transportation. After finishing her shift as a seamstress at a department store, Parks boarded a public bus and took a seat in the "colored" section at the back of the bus. As the bus began to fill with passengers, some white patrons were forced to stand, prompting the bus driver to ask Parks and other African American riders to give up their seats.
Parks was arrested when she didn't comply. The local NAACP organized a bus boycott that lasted 381 days. When African Americans refused to take the bus, opting instead to carpool or walk, it impacted city finances and sparked a very public protest against segregation. A year later, and after some 42,000  people had participated, the U.S. Supreme Court ruled in favor of bus desegregation.
Today, buses are the most widely used form of public transportation in the United States, serving communities large and small. The Federal Transit Administration identified 1,186 fixed-route transit bus systems operating in 2016 – 775 in urban areas and 411 in rural areas – and an astonishing 5.3 billion bus trips.
FTA funds transit buses and bus facilities for more than 3,000 agencies nationwide, including a program specifically to support tribal transit. The agency's support goes far toward ensuring that people can get to their jobs, take care of vital needs and take part in life's activities.