Building a Stronger American Infrastructure
The U.S. Department of Transportation is committed to supporting the Trump Administration's framework for rebuilding America's infrastructure. Our Nation's infrastructure is in an unacceptable state of despair, which damages our country's competitiveness and our citizen's quality of life.
You can find out more at https://www.transportation.gov/briefing-room/building-stronger-america.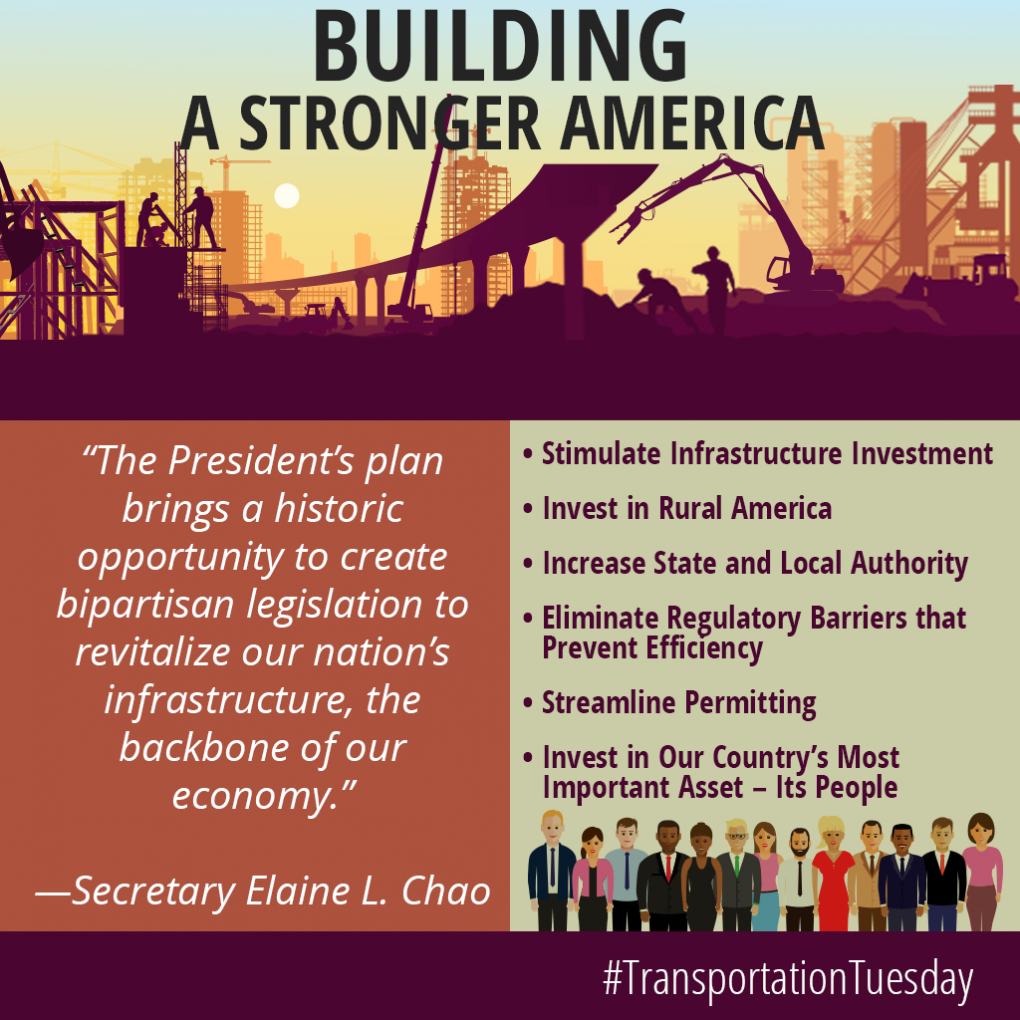 To see more #TransportationTuesday graphics and topics, visit our webpage.