The 2018 National Railroad Grade Crossing Safety Campaign, Stop.Trains Can't
The U.S. Department of Transportation's Federal Railroad Administration (FRA) and National Highway Traffic Safety Administration (NHTSA) will launch the 2018 national railroad grade crossing safety campaign, "Stop. Trains Can't." on February 26th. The campaign is part of DOT's ongoing effort to increase public awareness around railroad tracks and reduce crossing deaths and injuries.
Railroad crossing incidents and fatalities are a long-standing problem, but they are easily avoidable. Trains cannot swerve, stop quickly or change directions to avert collisions, so motorists must be prepared to stop at crossings and proceed cautiously. It can take a freight train traveling 55 miles per hour a mile or more to stop after emergency brakes are applied—the length of 18 football fields. Additionally, by law, trains have the right of way.
For more information on the "Stop. Trains Can't" campaign, visit https://www.transportation.gov/stop-trains-cant.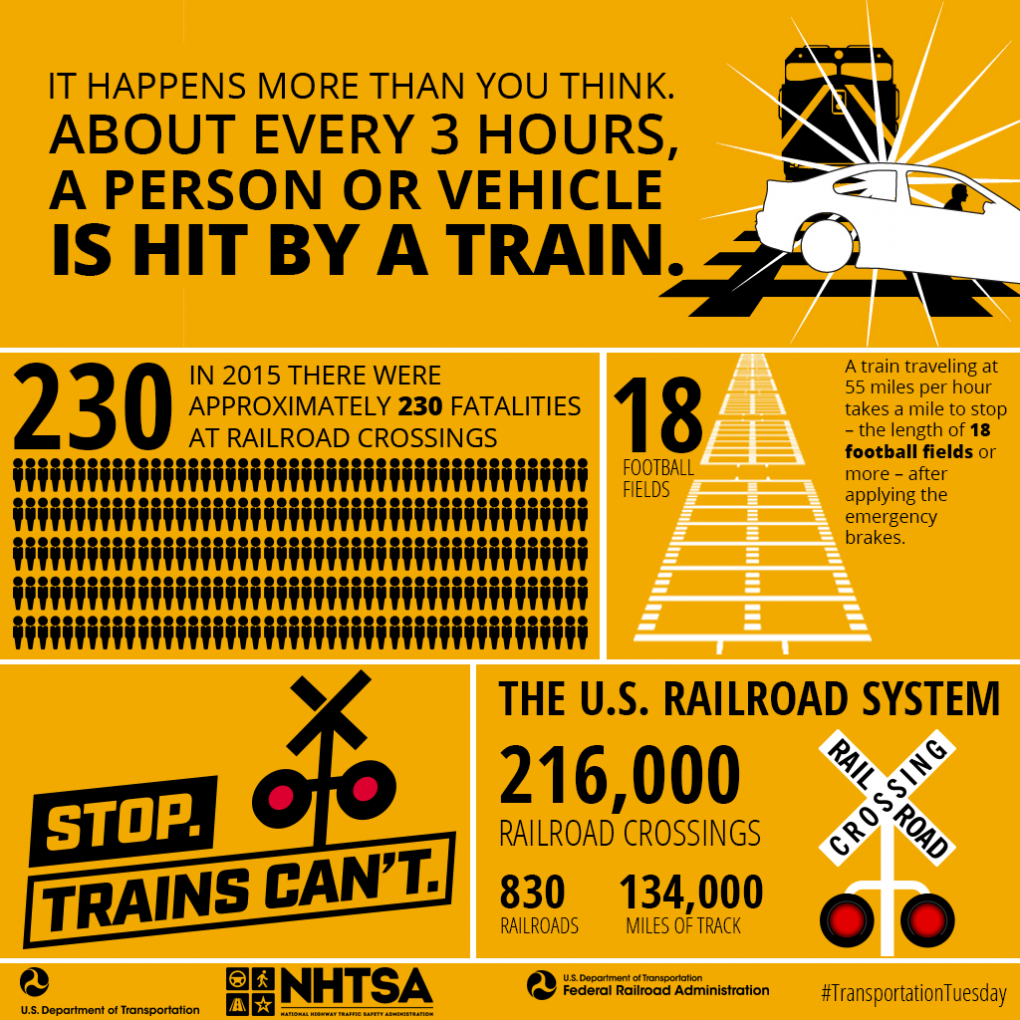 To see more #TransportationTuesday graphics and topics, visit our webpage.