DOT needs your input on 2014 OpenGov Plan
On his first full day in office, President Obama signed a memorandum on "Transparency and Open Government," establishing the three pillars of what we now call OpenGov:
Government should be transparent to promote accountability;
Government should be participatory to benefit from the wide variety of knowledge among Americans; and
Government should be collaborative across agencies and with organizations, businesses, and individuals in the private sector.
Right now, we are currently hard at work developing our updated Open Government Plan—it's a biennial process, and we're up to version 3.0 already!—a blueprint highlighting our progress toward those three goals and establishing a set of new initiatives that we'll pursue in the coming years.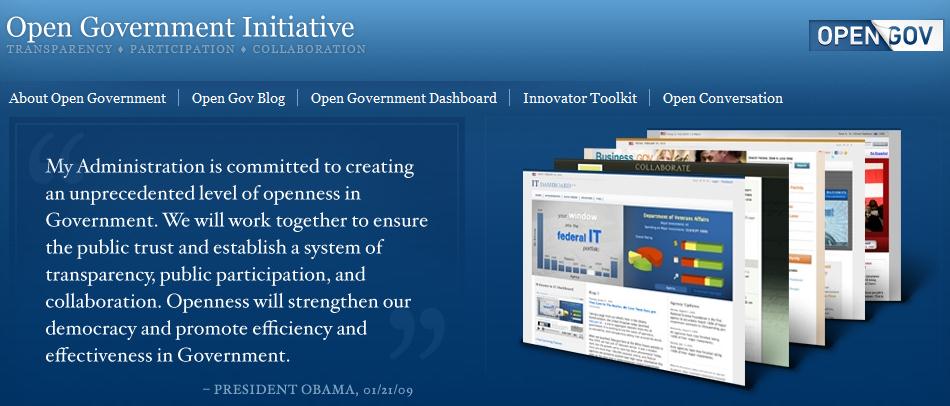 In our first OpenGov plan, our flagship initiative emphasized participation, and in our second OpenGov plan, issued in 2012, our flagship initiative foregrounded transparency. So you can probably guess that DOT's 2014 OpenGov flagship initiative will target the third leg of OpenGov, collaboration.
In fact, in the plan outline we recently sent to White House Chief Technology Officer Todd Park, we announced our flagship initiative for our third OpenGov Plan: "eNEPA."
eNEPA is an electronic approach to the congressionally mandated environmental planning process that is part of government-funded projects. By putting National Environmental Policy Act planning online, we'll make it easier for federal, state, and local agencies to collaborate. The project promises to speed up what has traditionally been a cumbersome and time-consuming process.
In addition to eNEPA, you can look for us to continue our focus on Open Data, which so far has been a terrific success. We've published thousands of data sets to www.data.gov, and through our APIs, we're making it as easy as we can for developers to transform that raw data into tools that people can use.
And you can add to the list of initiatives our National Transportation Scorecard and Innovative Financing Dashboards for RRIF and TIFIA loans.
Our third OpenGov Plan represents a maturing approach that no longer sees OpenGov as a novelty. It's simply the way we do government in the 21st century.
And you can help us do it better. If you have ideas about what we should include in DOT's 2014 OpenGov Plan, we want to hear from you. So, please, leave a comment here in the Fast Lane, and be a part of OpenGov version 3.0.
From the very first days of his Administration, President Obama has worked tirelessly to make government more efficient and more effective, and he has transformed the federal government. Now, it's your turn.