We want YOUR advice on cutting more red tape
In January 2011, President Obama outlined a plan to improve regulation and regulatory review. He challenged agencies across the federal government to review rules already on the books and remove those that are out-of-date, unnecessary, excessively burdensome, or in conflict with other rules.
Because DOT has long recognized that there should be no more regulations than necessary and that the regulations we issue should be simple, comprehensible, and impose only as much burden as is necessary, we already had a long history of review efforts, but we rose to the President's challenge and stepped it up.
The Department's 2011 final plan listed 79 existing rules for which the Department had already undertaken or proposed actions that promise significant savings in terms of money and time. In addition, we identified 56 other rules with potential savings.
Today, even as the first round of reviews is being completed, DOT is launching a second round of retrospective review to save our partners even more. But, because we know that meaningful review requires meaningful input from those affected by the Department's regulations, we need your help.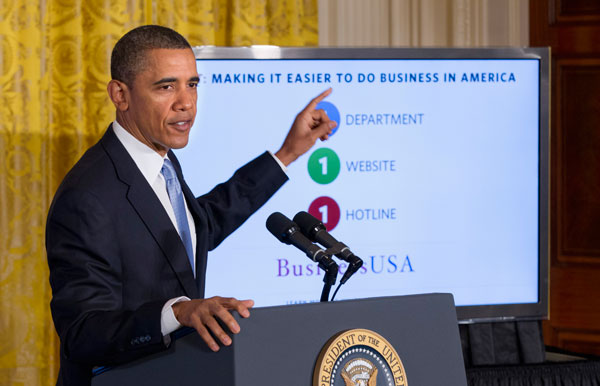 The mission of the Department is to serve the United States by ensuring a safe, fast, efficient, accessible, and convenient transportation system that meets our vital national interests and enhances the quality of life of the American people, today and into the future. A robust regulatory program is essential to that mission, but we are always ready to improve our work.
That's why DOT is looking for your suggestions on how this round should be managed. To send us your ideas, go to today's Federal Register announcement and submit a comment.
Here are some questions we're considering for this round; we hope you can use them to guide your input:
Should DOT simply publish a notice in the Federal Register asking for suggestions for specific existing rules to be reviewed, as we did during the initial round?
Should DOT focus on the 56 rules identified in the 2011 plan as having potential savings? Or are there any particular rules from that list that should be identified?
Should DOT publish a notice and request for comment in the Federal Register —

Focusing instead on the existing regulations of one or more of our nine Operating Administrations (OAs) like the Federal Railroad Administration or Federal Transit Administration? If so, which one(s) and why?
Focusing instead on one or more cross-cutting issues such as access rules or drug and alcohol testing?  If so, which issues and why?
Focus on a combination of one or more specific OA(s) and specific cross-cutting issue(s)?  If so, which and why?

Should we hold a series of listening sessions, each one tailored to a specific OA or cross-cutting issue? If so, which OA(s) and/or issues could benefit from this more in-depth retrospective review?
What other alternatives should we consider for implementing this second round of retrospective review? Why?
President Obama believes that this nation can have a government vigorous enough to protect the lives and liberties of the American people and agile enough to help America's businesses create the jobs and economic growth we need. And DOT agrees.
That's why we've launched this second round of retrospective review, and that's why we're asking you to help us steer our course.
So, please navigate over to the Federal Register, and let us hear what you have to say!
 
Katie Thomson is Acting General Counsel for the U.S. Department of Transportation.