DOT steps forward to help Disadvantaged Businesses
Increasing the participation of minority- and women-owned businesses in the transportation industry invites diverse backgrounds and new approaches that can help contractors build better projects. And we've been working hard to help those businesses break through the extra barriers they may face.
If you read yesterday's blog post on the Stan Musial Veterans Memorial Bridge between Illinois and Missouri, then you know we've had some success. Because in his post, Secretary Foxx emphasized the success of the 117 different Disadvantaged Business Enterprises (or DBEs) that earned contracts totaling $114 million on that project, including one DBE that helped save $1 million in total project costs.
We think that outcome is something to celebrate. But we know that our work is far from finished. And that's why today we are taking a key step toward increasing the effectiveness of DOT's DBE program by consolidating the various threads of that program under a single coordinating office. It might sound like a small change, but it makes a big difference to the DBEs interested in working on DOT-funded projects.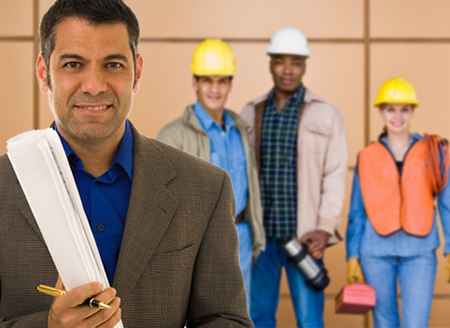 You see, like many agencies, DOT contains several sub-agencies, what people in government call Operating Administrations. For example, the Federal Highway Administration, the Federal Aviation Administration, and the Federal Transit Administration are all part of this Department. Now, over the years, FHWA has developed a DBE program, and at the same time, the FTA has developed a DBE program of its own, as has the FAA.
So far, that might make sense, right? America's DBEs face challenges getting included in highway projects just as they do in transit projects and aviation projects.
But it's difficult enough operating a Disadvantaged Business Enterprise, let alone having to figure out what the different rules are between the FHWA, the FTA, the FAA, and any other-DBE-related office.
Today's "Order on the Coordination and Oversight of the Disadvantaged Business Enterprise Program" aims to clarify all of that. It designates our Departmental Office of Civil Rights as the Secretary's lead office on DBE matters, and it establishes a framework for coordination, overall policy development, and program oversight. It also makes clear that all DOT offices involved in DBE program operation share responsibility for ensuring nondiscrimination in the award and administration of DOT contracts.
Under today's Order, these offices will engage in systematic coordination to ensure that the DOT DBE program is administered properly; that all regulatory provisions are appropriately implemented; and that information about the program and its operation is communicated by the Department in a consistent, unified way to all parties and stakeholders.
In addition, our Departmental Office of Civil Rights--in coordination with our General Counsel, our Office of Small and Disadvantaged Business Utilization, and our many internal and external stakeholders--will continue to work aggressively to further improve and strengthen the DBE program at DOT.
Tearing down the barriers to opportunity for small women- and minority-owned businesses is not just a legal obligation; it's the right thing to do. And we at DOT are proud to take this step forward.

Camille Hazeur is Director of the Departmental Office of Civil Rights.