Investing in American-Made Locomotives
The High-Speed & Intercity Passenger Rail program (HSIPR) doesn't just mean faster trains and improved transportation choices for travelers across the country – it's also strengthening the economy and creating jobs for people who may have never been on a train.  So far, the US Department of Transportation has invested $808 million in multi-state procurements of next-generation rail equipment. What have we got in return?
Across the country, our Buy America program, which requires 100% of all rail equipment to be American made, is spurring economic growth and laying a foundation for a passenger rail network that is safer, faster, more reliable, and offers more service.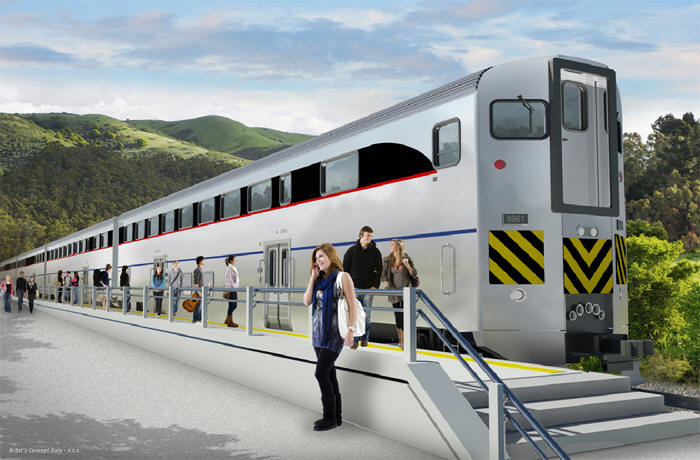 DOT's initial investment in 130 new rail cars, for example, encouraged the company Nippon Sharyo to open a plant in Rochelle, Illinois – its first in the United States – and create more than 300 jobs.
Here's the latest good news: the Illinois Department of Transportation (IDOT) – leading a multi-state effort to purchase new locomotives – has issued a Notice of Intent to Award to American manufacturer Siemens to build up to 35 high-performance, diesel-electric locomotives. (The final evaluation report is available here.)
These locomotives will run on state corridors in the Midwest (Michigan, Missouri, and Illinois) and on the West Coast (Washington, California, and Oregon), supporting passenger train speeds up to 125 miles per hour. The locomotives will be lighter, accelerate more quickly, feature improved crashworthiness and other safety features, and will be the cleanest of any diesel-electric locomotives ever produced.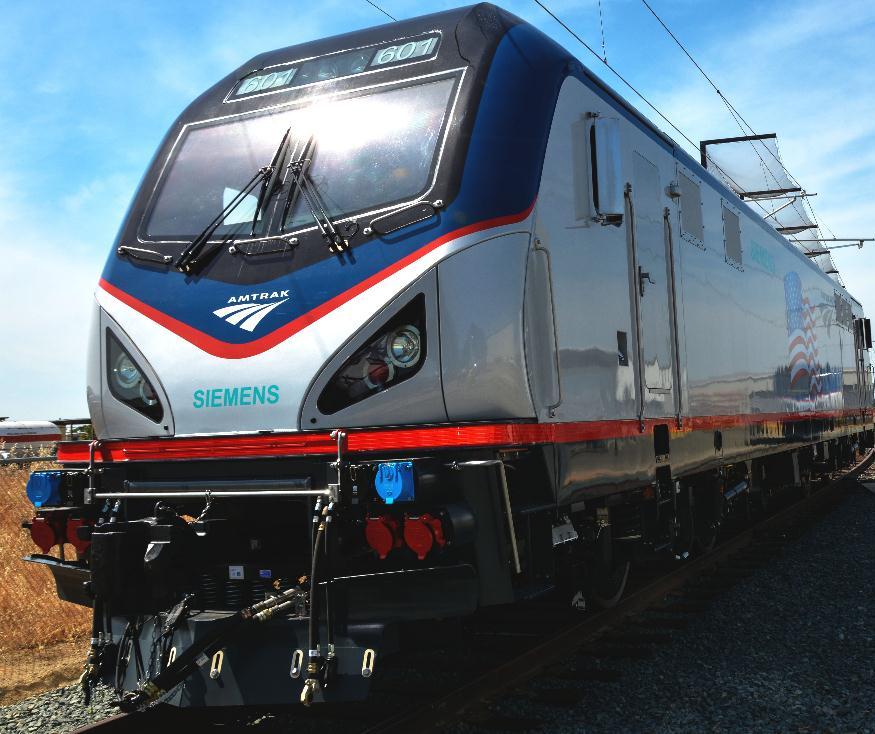 As we wrote in a previous post, the Next Generation Corridor Equipment Pool Committee worked hard to standardize the technical specifications for next-generation equipment, saving money for taxpayers during production as well as on maintenance throughout the locomotive's life. Standardization provides manufacturers nationwide with consistency in specifications. It also allows more companies to compete for contracts and fosters a healthy competition among suppliers. And all of these means it's easier for American businesses to do business with the government.
As more Americans choose rail, we hope to see more opportunities to work with American manufacturers in the future.  After all, Amtrak's national ridership is up more than 50 percent since 2000, and much of this growth is happening in the states participating in this procurement. Ridership on Washington and Oregon's Cascades line has increased by more than 50 percent, on Michigan's Detroit-Chicago line by more than 40 percent. California's Pacific Surfliner and San Joaquin rail lines last year carried a record 3.9 million passengers. In Illinois, the Chicago-St. Louis line's ridership has grown by an astonishing rate--more than 225 percent in just seven years. Between Chicago and other destinations, ridership is also up: 154 percent to Carbondale, 95 percent from to Quincy, and 42 percent to Milwaukee.
To meet this growing demand, our investments are now at work in Washington and Oregon improving safety, adding roundtrips, increasing reliability, and reducing travel times. And in the Midwest, we're now expanding 110 MPH service on two key lines: Chicago-St. Louis and Chicago-Detroit. In fact, in the next few years, the majority of both lines will operate at this sustained speed, offering a trip time nearly an hour faster than today's, with improved on-time performance from new, high-performance trains.
All of this is evidence that investing in American rail is a smart investment in American jobs and American workers that, in turn, delivers significant improvements to America's fastest-growing major travel mode. With predictable and reliable federal rail funding, American workers can continue building the rail system our nation's economy needs and its travelers deserve.
 
Joe Szabo is Administrator of the Federal Railroad Administration.